Korean Celebrities Who Quit Showbiz Due To Scandal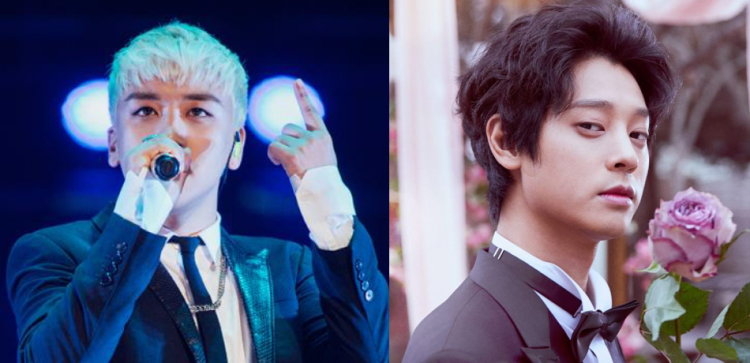 Several scandals have rocked the world of the Korean entertainment industry from time and time. Some Korean celebrities withered the accusations against them and were able to make a comeback after some time. However, there are also those who quit the industry for good to reflect on their action.
The most recent scandal in Kbiz, and probably the biggest, is the alleged illegal sharing of sex videos among some K-pop idols. So far, among those involved in the scandal are former BIGBANG member Seungri, singer-TV personality Jung Joon Young, FT Island's Choi Jong Hoon, Highlight's Yong Jun Hyung, and CNBLUE's Lee Jonghyun.
The scandal has been revealed amidst the investigation on Seungri over allegations of sex bribery. A local report revealed that Seungri had been in a KakaoTalk chat group wherein sex videos were being exchanged.
The celebrities that were accused to have participated in illegal sharing of hidden sex videos have already announced their retirement except for Lee Jonghyun. Their respective agencies had also terminated their contract.
CNBLUE's label, FNC Entertainment, has yet to make a decision about Jonghyun's fate. Many fans of the K-pop group, however, have been demanding his expulsion from the band.
Meanwhile, here are some Korean celebrities that were forced to turn their back on their career because of a scandal.
Ko Young Wook
The former member of 90s K-pop group Roo'ra was accused in 2012 of sexually assaulting three minors. Ko Young Wook was accused by an aspiring entertainer of rape. Then the local media received a tip that more than one child victim might be involved in the case.
Police conducted an investigation and Ko was later on found to had sexually assaulted three minors between 2010 and 2012. After the trial, Ko was found guilty and sentenced to two years in prison for his crimes.
Seo Ha Joon
The Flower in Prison actor had been the center of an adult video leak scandal in 2016. The video featured a naked man that was caught on camera masturbating. Later that year, Seo confessed that he was indeed the man in the video and since then, he stays out of the spotlight.
Lee Hyun Ju
South Korean filmmaker Lee Hyun Ju announced her retirement early last year after she was found guilty of sexually assaulting a female colleague in 2015. The director of the 2016 lesbian-themed film Our Love Story was sentenced of a two-year jail sentence, 40 hours of sex-education therapy, and a three-year suspension.
© 2019 Korea Portal, All rights reserved. Do not reproduce without permission.