Former Wanna One Member Park Ji Hoon Drops Tracklist For His Debut Solo Album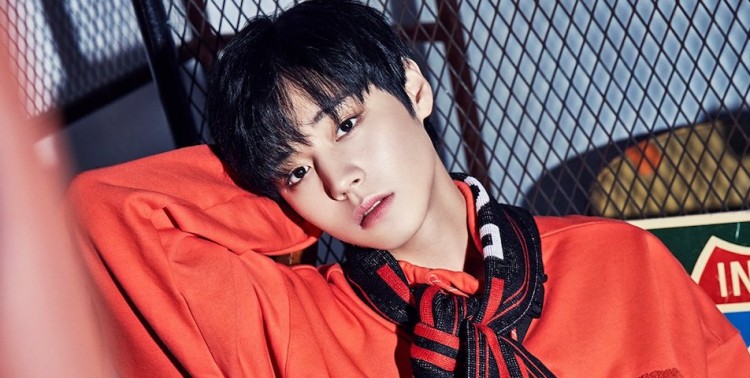 Park Ji Hoon is not giving his fans to breathe. The former Wanna One member has dropped the complete tracklist of his upcoming solo debut and his fans have no reason not to be thrilled.
Ji Hoon has released the tracklist of his upcoming album, titled O'Clock. It has six songs which are titled, "The Beginning Of...", "Us", "L.O.V.E", "Would You...", "Early Morning Moon", and "Young 20."
"L.O.V.E" is the title track of the new album while "Young 20" is produced by Ji Hoon's former bandmate Lee Dae Hwi. Ji Hoon first sang "Young 20" during the kick off of his First Edition Asia fan meeting tour in South Korea. Park Ji Hoon's first solo album O'Clock will be available starting on March 26.
The 19-year-old singer earlier released the concept photos for the album. The first image showed Ji Hoon with burgundy hair and it gives a dark and sexy vibe. The second concept photo shows a soft and romantic vibe from the K-pop idol as he is clad in a red suit and holding a yellow rose while aboard a small boat decorated with flowers.
It was reported last month that Ji Hoon will be flying to the Czech Republic's capital, Prague, to film a music video for his upcoming album. His concept photos could have been taken in Prague as well as the images look romantic.
Meanwhile, during his fan meeting in Manila, Philippines, Ji Hoon admitted that it is hard to be promoting alone. He said he got accustomed doing promotions with the other 10 members of Wanna One. Alahtouhg he is now doing everything on his own, he is still up for the challenge to show his best.
"I'm a bit burdened because now, I'm always alone, but I'm doing my all thanks to my fans," HelloKpop quoted him as saying during the press meeting in Manila.
Park Ji Hoon is probably the most active former member of now disbanded Wanna One. Aside from preparing for his solo debut, Ji Hoon is also having fans meetings in Korea and other countries in Asia. He also launched his own website and social media channels.
But despite his and other Wanna One members' busy schedule, Ji Hoon revealed that they all still keep in touch. He said they usually talk through their group chat and offer each other support.
Ji Hoon is not the only ex-Wanna One member who had embarked on solo career. Ha Sung Woon is currently promoting his first solo single, "Bird." The group former leader Yoon Ji Sung also made his solo debut on February 20 with his first solo EP, Aside, and it's lead song "In The Rain."
© 2023 Korea Portal, All rights reserved. Do not reproduce without permission.