Park Ji Hoon Shares His Thoughts About Going Back To School & Plans To Meet His International Fans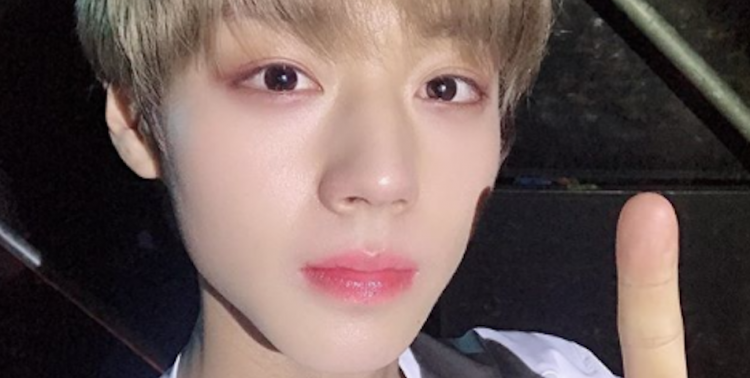 Park Ji Hoon could be the busiest among the former members of Wanna One. Aside from doing solo promotions and preparing for his first solo album, Ji Hoon is also back to school.
There are lots of things on Park Ji Hoon's plate right now. The K-pop idol has revealed that he is going back at Chung-Ang University as a sophomore student with a theater major.
Ji Hoon has shared his excitement to meet new students and do productions on their practical courses. Ji Hoon added that he also wants to spend more time talking to his professors and classmates as college Park Ji Hoon student and not as an idol.
In the interview with University Tomorrow magazine (via Soompi), Ji Hoon also revealed his plans for the rest of the year. The singer said he hopes to travel abroad to do promotions and meet his international fans.
He added that he is also working hard on his acting lessons so his fans can watch him in different genres. In another interview with Singles magazine, Ji Hoon said he plans to show the different sides of him and change the public's perception about him.
"As a singer, I'd like to be able to pull off any genre on stage. I'm planning to show many different sides of myself and shatter the preconceived image that the general public has had of Park Ji Hoon up until now," he told the publication.
Park Ji Hoon recently had his first-ever solo fan meeting at the Kyung Hee University's Grand Peace Palace earlier this month. He will continue with his fan meeting tour of Asia, titled First Edition, on March 2. Additionally, Ji Hoon is also slated to make his solo debut and release an album next month.
The singer's label, Maroo Entertainment, earlier confirmed that Ji Hoon is already preparing his first solo album and also scheduled to film a music video for his new song. Ji Hoon is reportedly flying to the Czech Republic's capital, Prague, by the end of the month to film a music video for his new song.
Amidst the tons of activities that he is doing all at the same time, Ji Hoon assured his fans that he is ready to jump in if an opportunity to reunite with his Wanna One bandmates will arise. He vowed to Wannables that he will be on every reunion that the group might have in the future.
Park Ji Hoon had a mini-reunion with his former bandmates Yoon Ji Sung, Bae Jin Young, and Kim Jae Hwan. The three made a surprise appearance on his solo fan meeting.
© 2023 Korea Portal, All rights reserved. Do not reproduce without permission.