BIGBANG Seungri Faces Investigation On Alleged Violation Of Anti-Prostitution Law; Multiple Korean Celebrities Involved In The Case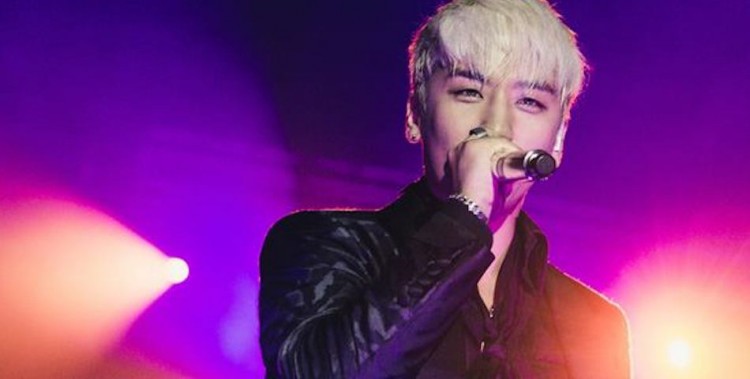 The scandals that involved BIGBANG member Seungri is getting more complicated as the singer has already been booked on charges of alleged violation of anti-prostitution law. Additionally, more Korean celebrities are allegedly also involved in the alleged chatroom with Seungri where the illegal activity has been discussed.
The booking means Seungri will now be treated as a suspect in the future investigation. Aside from the BIGBANG idol, three to four other people were also booked on the same charges and also currently under investigation for helping in providing sexual escort services. These people were reportedly in the same KakaoTalk group chat with Seungri.
"We booked Seungri and changed his status to that of a suspect in order to issue a search and seizure warrant and clear [Seungri] of the suspicions [surrounding him]," Soompi a source from the police as saying.
Apparently, the celebrities who were in the chatroom are called in to ask them about the conversation that was exchanged in the chatroom. The identities of the celebrities are kept under wraps but there have been reports that one of the celebrities is a former singer who is not actively promoting on TV shows.
Meanwhile, the Seoul Metropolitan Police Agency has also searched Club Arena and reported obtained data related to the charges made on Seungri. The singer is accused of providing sexual escort services to foreign investors.
The buzz about the prostitution accusation on Seungri stemmed from the released of text messages that were allegedly shared between Seungri, CEO Yoo of Yuri Holdings, and an employee in 2015. The contents of the messages suggested that they were hiring prostitutes at the Club Arena for foreign business investors. Yuri Holding and BIGBANG's label, YG Entertainment, have already denied the claims.
Last month, Seungri voluntarily visited the police station to answer questions relating to the multiple allegations thrown on him. He also submitted to urine and follicle samples. The result of the initial test analyst showed Seungri is negative of illegal drugs.
Seungri is set to begin his military enlistment on March 25 at the Nonsan Army Training Center. YG Entertainment earlier admitted that BIGBANG singer did apply for the conscripted policeman selection examination earlier this year. However, he plans to withdraw his name from the list if he gets selected and will enlist as an active duty soldier instead.
© 2020 Korea Portal, All rights reserved. Do not reproduce without permission.