Korean Celebrities Who Will Enlist In Military This Year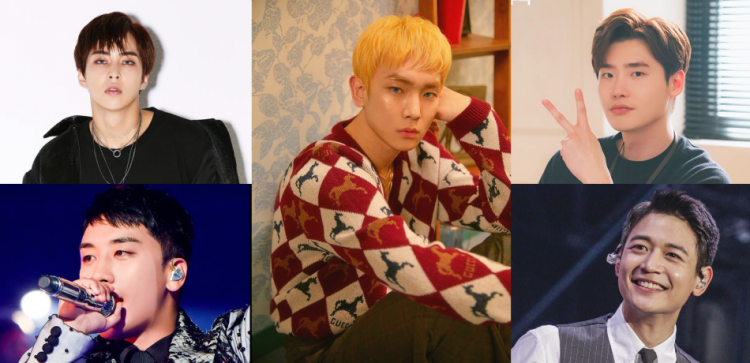 A long list of Korean celebrities that are about to enlist in the military this year. Many of them are at the peak of their career in either K-pop or K-drama. Some of them have already joined the military early this year while others are about to start their service. Here are some of the famous Korean celebrities that have to bid goodbye to their fans for the meantime.
Lee Jong Suk
The While You Were Sleeping star is the latest K-drama actor who confirmed his enlistment this year. Lee is set to start with his mandatory enlistment on March 8 as a public service agent. Lee is deemed unfit for service as an active duty soldier because of a ruptured ligament that he suffered from a car accident when he was 16.
Lee currently stars in the tvN's Romance Is A Bonus Book. His enlistment will start a week after he finishes filming for the K-drama on February 27. Lee is expected to be discharged on January 2, 2021.
SHINee's Key and Minho
SHINee's label, SM Entertainment, has confirmed that the two SHINee members will be fulfilling their military service in the first half of this year. Key got accepted in the military music corp and he will start his service on March 4. SM has yet to confirmed Minho's enlistment date but it is expected to be not far from Key's.
BIGBANG's Seungri
"The Great Seungri" singer is expected to start his military service anytime soon as he is already wrapping his concert tour. YG Entertainment CEO Yang Hyun Suk earlier said Seungri is also in the process of making arrangements on his businesses in preparation for his enlistment this year. Seungri is the last member of BIGBANG to join the military.
EXO's Xiumin
The member EXO subunit, EXO-CBX, is expected to enlist this year. Xiumin is the first from the group to start military service as he is the oldest member of EXO. So far, SM Entertainment has yet to offer details about Xiumin's enlistment.
Wanna One's Yoon Ji Sung
Yoo's label MMO Entertainment had previously confirmed that the oldest member of now disbanded Wanna One is likely to start his enlistment by the end of the year. Ji Sung will turn 28 on March 8.
INFINITE's Dongwoo
The 28-year-old K-pop idol is expected to enlist anytime soon. But prior to that, Dongwoo will release a mini album and begin his solo promotions on March 4.
VIXX's N and Leo
Both N and Leo should enlist in the military within this year as both of them are already 28-year-old. N earlier star in Children of Nobody while Leo is currently performing in musical Elisabeth in the lead role as Der Tod.
© 2023 Korea Portal, All rights reserved. Do not reproduce without permission.