Wanna One's Jisung In Talks To Star In A Musical Stage Play; Netizens Have Mix Reactions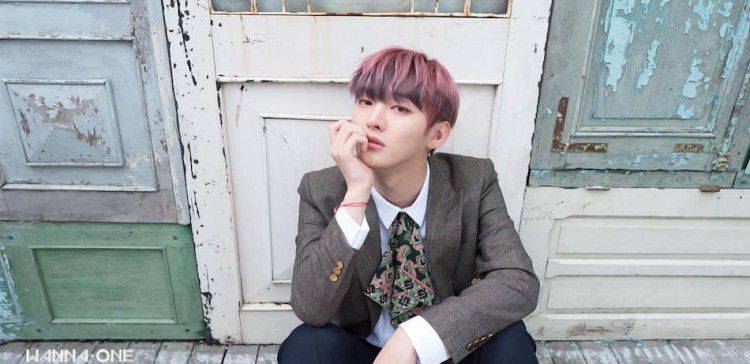 Wanna One member Jisung could be already planning a solo career ahead of the band's end of contract later this year. His biggest prospect, for now, is acting as he may soon appear in a musical stage play.
Jisung's agency, MMO Entertainment, has confirmed that the K-pop idol has received an offer to star in the musical, The Days. The company said they are currently receiving the details of Jisung possible role in the show. Jisung underwent training at MMO Entertainment along with Kang Daniel.
If Jisung decides to take the role, it would be his acting debut. It may also be his first solo project if Wanna One gets disbanded. Many Wannables already show support to Jisung's next career path.
"I'm a Wannable and I completely support Yoon Jisung's musical acting career!" a fan wrote.
However, there are some netizens who mock the singer's skills. Jisung is Wanna One's leader and one of the sub-vocals.
"If only he did his best on his work now, people wouldn't be so harsh. He can't even perfect a 3-minute long dance and makes mistakes. How is he ever going to do a musical," a netizen commented.
Jisung has assured fans that he is very much focus on Wanna One's promotion after his agency confirmed his possible casting in The Days. The musical stage play is about two bodyguards-Jong Hak and Mu Young-who were assigned to protect the President at the Blue House. Both men fell in love with a lady interpreter from China. However, Mu Young and the lady Chinese interpreter have to run for their lives due to a series of event.
The Healer actor Ji Chang Wook previously portrayed Mu Young in the play. Apparently, Jisung is in talks to portray the same character. The Days will reportedly run from February 22 through May 6, 2019.
Meanwhile, Jisung along with his bandmates released their first studio album 1¹¹=1 (POWER OF DESTINY) on November 19. They have been promoting the LP along with its title track "Spring Breeze" since then. This is Wanna One last comeback album if Swing Entertainment does not give the members a contract extension.
The group is set to appear in several music awards shows later this year before their contract expires. They will be on the 2018 Melon Music Awards on December 1 and at the 2018 MAMA in Korea on December 10 and in Hong Kong on December 14.
© 2023 Korea Portal, All rights reserved. Do not reproduce without permission.