EXO's Chanyeol Admits He Was Hurt By Negative Comments About His 'Memories of The Alhambra' Character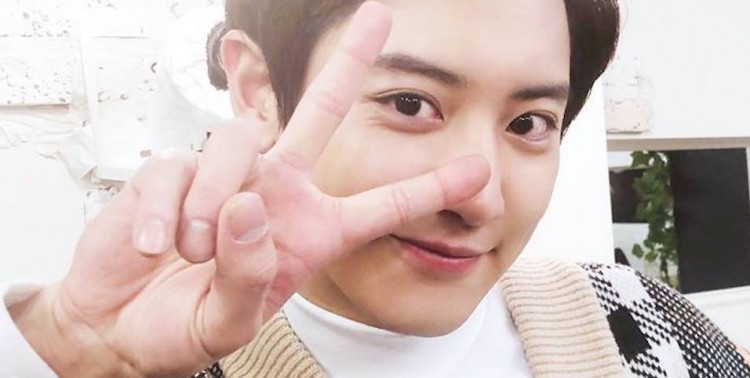 EXO member Chanyeol has opened up about his role in the hit tvN fantasy drama Memories Of The Alhambra. He admitted that he was hurt with the negative comments about his character, Se Joo, in the series.
In the recent episode of tvN's show Life Bar, Chanyeol revealed that he got upset when he read comments saying his character is a bad person. The singer played the role of a genius game programmer in Memories Of The Alhambra. Chanyeol said he doesn't read comments during promotions but he does check the real-time comments while watching the K-drama.
He said at first, viewers are curious about the character and he receives compliments. But as the story unfolds, viewers express how upset they are on why Se Joo created a game that could kill people.
"I was so into the character that I was hurt by the fans' comments. And I think that's also why I gained the title 'Death Generator'," Chanyeol said.
Chanyeol also praised his Memories Of The Alhambra on-screen sister Park Shin Hye and called her "acting machine." The EXO member said he had watched how natural Park cries during filming and sometimes it worries him if she is also acting when she treats him like her real brother.
"She cried so realistically. She's so good at acting, and I felt as if she were an acting machine. She treated me well as if she were my real older sister, and I worried if that, too, was acting, since she's so good at it," Chanyeol jokingly said.
Speaking of acting, Chanyeol confessed that he doesn't watch the acting projects of his fellow EXO members. For instance D.O., Chanyeol explained that since he knows his bandmate for 10 years now, it makes it hard for him to immerse himself to the story of the drama because he already has a strong set image in his mind about D.O.
However, there is always an exception to Chanyeol's "no watching" of EXO members' acting. All of the band's members recently attended the premiere event for D.O's latest movie Swing Kids. Chanyeol said he is impressed with the acting of his fellow EXO member and called it "perfect."
Meanwhile, EXO-Ls are still waiting for SM Entertainment announcement about the group's EXO Planet 5 tour. The concert tour is expected to happen this month but officials from KSPO Dome, where the concert was scheduled to be held, confirmed last month that the event has been canceled by SM Entertainment.
Nonetheless, fans could still watch some EXO members in a concert in April. The group's subunit, EXO-CBX, is returning to Japan for an encore edition of their Magical Circus concert. The Magical Circus 2019 - Special Edition is slated to be held on April 16-17 in Saitama and in Kobe on April 27-29.
© 2020 Korea Portal, All rights reserved. Do not reproduce without permission.