Samsung Drops New Fortnite K-Pop Skin Modelled After iKON Member Jung Chan Woo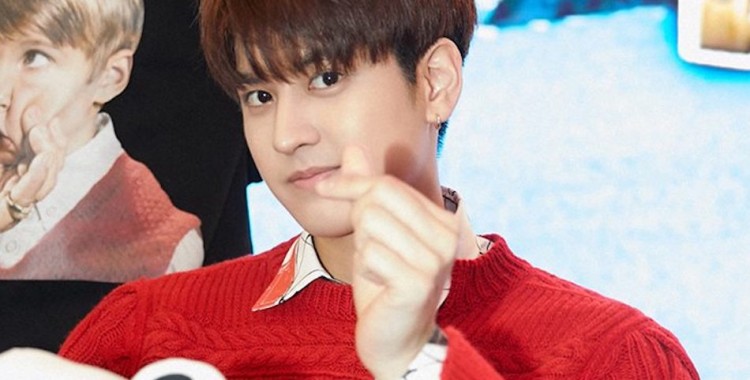 It's another mobile game and K-pop crossover. Samsung is offering an exclusive gift for those who will pre-order its new Galaxy S10+ phone. It's a Fortnite skin that has a K-pop theme and the character is modeled after iKON member Jung Chan Woo.
The new Samsung skin featured a ninja-like Cha Woo in a black and red leather jacket. It is a good deal for those who love Fortnite and K-pop particularly iKON.
Chan Woo is the vocalist and also the youngest member or maknae of iKON. The K-pop idol debuted along with the six others members of the group in September 2015.
The new Samsung's Fortnite skin, however, is only available to S10+ which appeal to mobile gamers. The handset boasts as the most powerful gaming device of the tech company because of its latest Snapdragon 855 processor which gives gamers smoother gameplay.
"Lead your squad to victory with the new IKONIK outfit. It brings K-Pop finesse to your look. Get IKONIK now when you level up to Samsung's most powerful gaming device yet - the Galaxy S10+," the Samsung's official web page states on the description on the phone.
But Samsung is not stopping on skin. Samsung is also partnering with iKON as well as with Fortnite developer Epic Games and Twitch streamer Ninja for the tech company's upcoming gaming event on March 16.
It is still unclear on what will be iKON's participation in the gaming event. The K-pop group may be featured in a new music video for the game. Samsung and Epic Games could be preparing a song and an MV for their upcoming gaming event and iKON will play a major part in it. The group may perform as the opening act on the event itself.
This is not the first time iKON participated in an MV of an online game. League of Legends publisher Riot Games dropped the music video for the remix version of the song "Rise" in October 2018 and it featured iKON member Bobby. The song and its music video were used in the 2018 World Championship of League of Legends on the same month.
The tournament was held in South Korea. Top League of Legends teams from all over the world arrived in the country to compete for the prize pool of more than $2.2 million.
© 2020 Korea Portal, All rights reserved. Do not reproduce without permission.