'Fortnite: Battle Royale' Unveils Exciting New Skins And Characters For Season 4 Battle Pass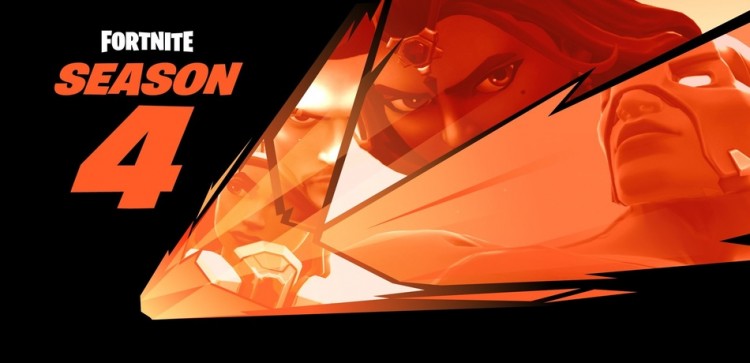 It seems Fortnite: Battle Royale is giving its battle royale genre competitors a run for their money, as the developers have announced new additions to Season 4 of the Battle Pass.
Epic Games, the developer of Fortnite: Battle Royale is certainly making things exhilarating for their player base with how they keep teasing news content for the game. This time around, there are new characters slated for release come the expected start of Season 4 today. So far, nothing has been confirmed regarding the character's name or actual look, but she is confirmed to be female.
Apart from the gender of the new character, she also looks to be wearing some sort of heavy armor as shown in the teaser image. This could mean that she might be a tough and heavy class in the main Fornite game, though this might not matter too much in Battle Royale.
Additionally, a new cosmetic has also been unveiled in the form of a skin for the Season 4 Battle Pass of Fortnite: Battle Royale. This time around, and perhaps because of the recent superhero craze caused by Avengers: Infinity War, the new skin looks to be a superhero imitation. The look is complete with a mask that is not too far off from the usual superhero get up. This new skin might also be the final reward in the Battle Pass, similar to the "John Wick" skin last time, though nothing is confirmed yet.
Where there are superheroes, there also could be supervillains. Though this is just speculation at the moment and has not been confirmed yet by Epic Games. The possibility is not too remote though considering all the hype surrounding superheroes at the moment.
As for those who have joined the previous event, the Replay Royale which focuses on Battle Royale's dynamic and unintentionally funny antics, Epic Games is also nearing its announcement date for the winners of the event. The winners of the said event will be announced by May 4 to coincide a bit with the start of the Season 4 Battle Pass.
All in all, things are looking good for both Fortnite and Fortnite: Battle Royale. Depending on their stream of new content for Season 4 of Battle Pass, Fortnite: Battle Royale might retain the genre throne with its overwhelming popularity.
© 2019 Korea Portal, All rights reserved. Do not reproduce without permission.