Bobby Reveals 'iKON' Members Are Not To Allowed Date Or Even Meet 'Black Pink' Girls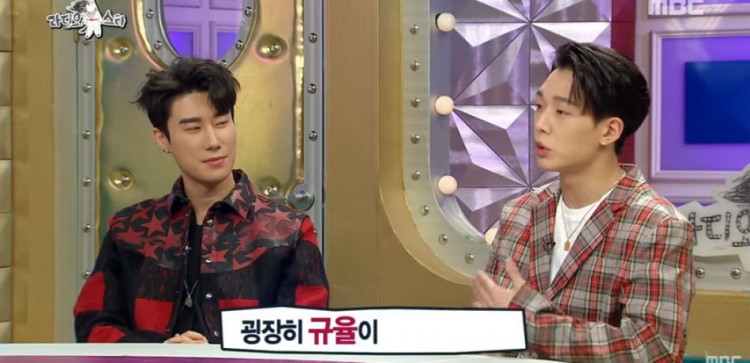 YG Entertainment has imposed strict regulations on Bobby and the other iKON members - they are simply not allowed to date. Even the South Korean Entertainment Company has prohibited them from talking to the members of the South Korean girl group named Black Pink.
The South Korean boy band, iKON's member Kim Ji-won, popularly known as Bobby was invited on Munhwa Broadcasting Corporation's (MBC) talk show, Radio Star recently where he opened up about life at YG Entertainment. While disclosing the organization's ongoing dating ban on the iKON members, he stated that they even could not see or meet or say "Hi" to the Black Pink members.
He further said that during his trainee days, he would try to get with "pretty ladies" when he would see them. "But now I just think to myself, 'They are beautiful' and soon give up," Bobby said, as reported by Allkpop.
The strict regulations on iKON members do not end here. When they are in the dorm or require going across to the nearby street to visit any convenience store, they need to inform the agency at first. Even for the minute things, they need to report to the manager. This is to keep them completely away from the Black Pink as the management has a fear of any relationship between the boys and girls. Bobby also revealed that YG Entertainment is rapidly growing its list of regulations for the artists, which never existed before.
Bobby was asked during the conversation if he owns a car. He simply answered no, while he further elaborated that YG Entertainment would presently not allow the iKON artists to obtain a driving license. This norm is recently being implemented by the organization. To him, despite having an inundation of rules and regulations, the organization undoubtedly seems like a family, Koreaboo reported.
On the other hand, Bobby honestly revealed a few issues surrounding him alongside the subject of regulations imposed on them. He was encircled in a behavioral controversy for showing his audacity by putting up his foot on the table during a radio show, another new update from Allkpop confirmed.
He opined that he had no idea they were being broadcasted during the commercial time. Since then, what he further said, he had always tried to be cautious and alert.
© 2023 Korea Portal, All rights reserved. Do not reproduce without permission.