Some Fans Cancel Tickets To Seungri's Seoul Concert Amidst Burning Sun Scandal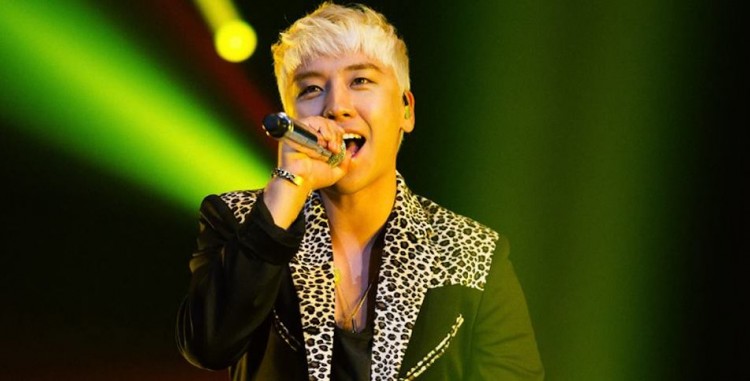 The show must go on for BIGBANG member Seungri amidst the Burning Sun scandal and the reported ticket cancellations on his concert in Seoul. Multiple Korean media outlets reported that hundreds of ticket holders for Seungri's event have also canceled while some are already considering selling their tickets via online community websites.
The K-pop idol is set to hold his Seungri First Solo Tour- The Greatest Seungri- Final in Seoul concert on February 16-17. However, after the first reported assault at the club that he is managing was followed by more claims of abuse, fans are allegedly canceling their tickets to Seungri's concert.
According to Koreaboo, on February 6, there are 401 tickets remaining to Seungri's concert on February 16. But it changed to 424 seats remaining later that day which means about 20 tickets have canceled. Additionally, the publication also reported that some ticket holders have been inquiring on social media and online community sites on how to resell their tickets.
BIGBANG fans have mixed reactions though about the reported cancellations. Many believe that 400+ vacant seats don't matter considering the 5,000 person capacity of SK Olympic Handball Gymnasium. Some said thousand are still attending Seungri's concert and the vacant seats are minimal which can easily be filled by VIPs on the day itself.
"Just a couple hundreds seat not sold compared to thousands already filled.. it might not be a huge profits event but it will definitely not be a loss. VIPs can easily cover those seats," one fan commented.
Reports of ticket cancelation came after Seungri released an official statement about the Burning Sun scandal. Seungri clarified that he served as executive director in the club that is in charge of promotions and operating and managing the business are not included in his role. He added that he will take full responsibility for what happened at Burning Sun if it there is something he needs to be responsible for.
Some netizens criticized Seungri's explanation and Burning Sun CEO Lee Moon Ho's statement saying the singer only worked at the club in a "consultant" capacity. Others cited interviews wherein Seungri said he personally involved himself in his businesses, unlike other celebrities.
The Greatest Seungri- Final in Seoul concert is the singer's last performance before his military enlistment this year. The 28-year-old idol is expected to start his military serving anytime soon.
© 2020 Korea Portal, All rights reserved. Do not reproduce without permission.