BIGBANG's Seungri Apologizes To YG Entertainment Boss Yang Hyun Suk Over Fans' Claim Of Poor Treatment Of The K-Pop Idol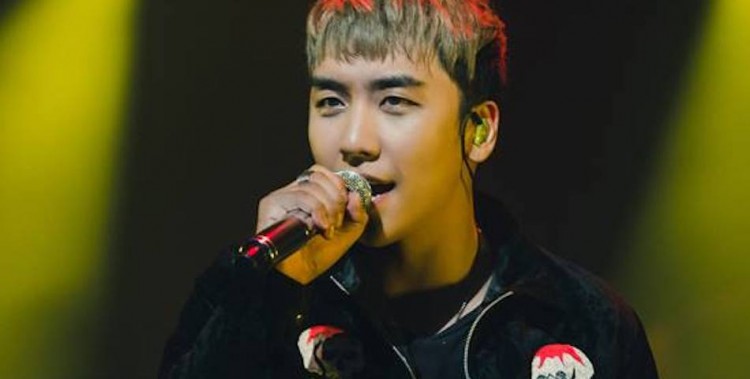 BIGBANG Seungri believes that he goes overboard of his humor and in turn, hurt the feeling of his boss, YG Entertainment CEO Yang Hyun Suk. Seungri has apologized to Yang over the controversy that he allegedly receives poor treatment from his label.
Yang Hyun Suk has shut down reports that YG has been neglecting Seungri. He shared the apology message that he received from the singer in relation to the claims of BIGBANG fans that YG has mistreated the band's maknae during his tour stop in Hong Kong.
The controversy started when Seungri told the audience during his concert that Yang Hyun Suk called him before he went on stage. He said Yang asked him what he was doing at that moment which the singer replied that he is in his concert.
It appears to BIGBANG fans that Yang didn't even remember that Seungri has a scheduled concert that day. Additionally, Seungri also shared to the audience that the YG boss also asked him whether or not he needs back-up dancers.
Seungri told Yang that he needs back-up dancers but his boss told him he can just do it alone since he is Seungri. During the concert, Seungri was seen with only two back-up dancers. Apparently, the rest of his back-up dancers are at the BLACKPINK's concert in Thailand.
Yang shared on Instagram a screenshot of his text message conversation with Seungri. The Great Seungri singer begins with two characters that are used to symbolize crying.
"I will put an end to the controversy. I'm sorry for everything. I wanted to be funny while talking and I think I went a bit overboard," Seungri wrote.
Yang Hyun Suk also shared a screenshot of a report that fans had been trending the phrase "YG Treat Seungri Right." Some fans also claimed that Yang Hyun Suk has deleted complaint comments on his Instagram about the alleged YG's lack of support for Seungri. Yang responded by stating in the caption that he never deleted a comment on his account.
Seungri replied to Yang's IG post using the phrase of "YG Seungri VIP" with hearts in between and tells his boss that he would go to the "seventh floor" anytime if Yang tells him. The seventh floor of YG Entertainment houses Yang's office.
BIGBANG Seungri will continue with his The Great Seungri concert tour in the Philippines on January 19. He will also perform for his fans in Tokyo on January 26 and 27. The BIGBANG member will be backed in Seoul for a two-night concert on February 15 and 16 at the SK Olympic Handball Gymnasium.
© 2019 Korea Portal, All rights reserved. Do not reproduce without permission.