'This Is Us' Actress Mandy Moore Warns Viewers That Rebecca's Fate Will Be Devastating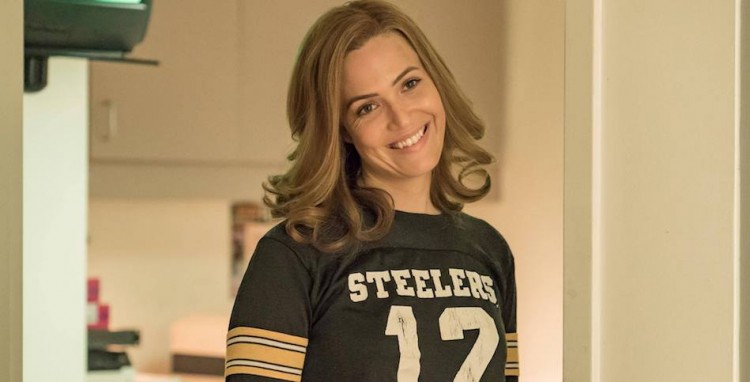 This Is Us actress Mandy Moore is giving a fair warning to the show's avid fans to brace themselves for what is about to be revealed about her character, Rebecca. This season, the mystery on who is the "her" that older Randall and Tess are talking about in Season 2 finale has finally answered. It is Rebecca.
Now, many are asking what happened to the Pearson patriarch that made her son and granddaughter had a hard time seeing her. In an interview with Pop Sugar, Moore refused to divulge specifics about future Rebecca. However, she hinted that it is tough but can happen in real life.
"In a typical This Is Us fashion, it is true to life. But it costs a lot. It's going to be a lot for people to digest emotionally, but it's real," she said about Rebecca's fate.
Viewers have already know that Mama Pearson is already on the late stage of her life in the flash forward scene, which makes some to speculate that Rebecca may die at the end of the season. However, This Is Us fans are also aware that even if Rebecca die this season, she will still appear in the next installment in the same manner as her husband, Jack Pearson (Milo Ventimiglia).
Mandy Moore also believes that there are so much more stories to tell about Rebecca. The actress/singer admitted that she wants the learn more about Rebecca and Miguel's (Jon Huertas) love story.
The "Candy" singer said the couple's story is also true in real life. People got divorced or their spouse passed away. Like others, Rebecca and Miguel should celebrate finding each other and being able to support one another after the losses in their lives.
Fans might see more of Rebecca and Miguel's story in Season 4. NBC has yet to make an announcement whether or not This Is Us will be renewed for another season. However, considering that the tear-jerking drama remains one of the top-rated shows of the network and continues to win awards, it is most likely that it will be picked up for Season 4.
Meanwhile, This Is Us Season 3 will finally return on February 12 after two weeks of delay in airing the "Songbird Road: Part Two." The episode was originally scheduled to air on January 29 but it was canceled to give way to President Donald Trump's State of the Union Address.
Unfortunately, the president's address was postponed due to the then-ongoing government shutdown in the U.S. It was rescheduled on February 5, which forces the fans of This Is Us to wait for another week.
© 2023 Korea Portal, All rights reserved. Do not reproduce without permission.