'This Is Us' Actress Mandy Moore Loves Getting Older; Shuts Down Rumors That She Had Cosmetic Surgery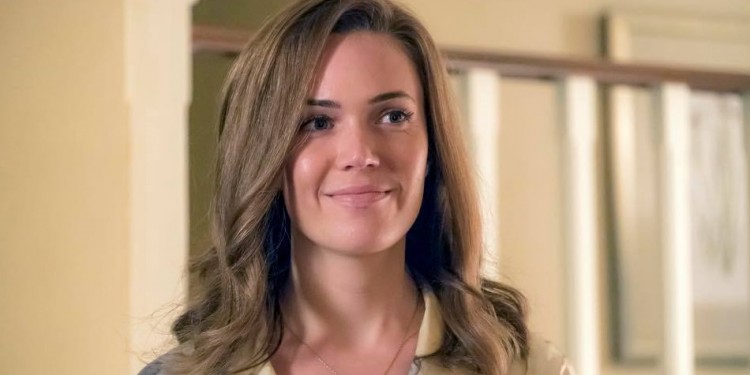 This Is Us actress Mandy Moore has stressed that she loves getting older as she shuts down rumors that she has gone under the knife. Moore debunked claims that all Hollywood celebrities had plastic surgery.
In making the NBC's drama This Is Us, Moore has proven that she doesn't mind looking older than her age to perfectly portrays a role. But after the cameras stop rolling and the prosthetics are off, Moore makes sure that she gives her skin a time to breathe. She wears light makeup that shows her flawless skin.
Moore also shared her secret in keeping herself beautiful. She revealed that it's all about getting enough sleep, keeping her face clean before going to bed, and she drinks a lot of water. More importantly, Moore believes her passion for advocating different causes make her feel younger as well.
The "Candy" singer is currently supporting UNICEF campaign, the Animal League as well as the American Society for the Prevention of Cruelty to Animals. She also devotes her time on campaigns about recycling and has been supporting Terracycle, a global leader in recycling hard-to-recycle materials. That's her secrets in being beautiful. Understandably, Moore is amazed by rumors that she had plastic surgery.
"I remember seeing some blog post that said I got a nose job. I was like, 'That's weird - my nose is pretty imperfect.' I have a crinkled part underneath the bridge of my nose and I remember laughing like, 'I feel like I would have fixed that had I had a nose job,'" she told PopSugar in a recent interview.
Although the 32-year-old actress laughed off rumors about her nose, Moore has nothing against those who go under the knife to alter their appearance. Milo Ventimiglia's on-screen wife stressed that if plastic surgery makes a person feel better for him or herself, there is nothing wrong about it.
As for her role as 68-year-old Rebecca Pearson in This Is Us, Moore said she is not regretting the chance to be part of the show despite the grueling three-hour procedure of aging her. The actress said her experience with the NBC drama made her more grateful to age.
"I've loved getting older. I wouldn't go back to my 20s if you paid me ... It's really cool seeing myself aged up, mainly because I don't recognize myself. I don't see my mom or my grandma in the character. It feels very much like, 'Oh, that's just the character at 68," the A Walk to Remember actress said.
Mandy Moore is currently engaged to Dawes frontman Taylor Goldsmith. The two are getting married very soon but Moore is not divulging the date of her nuptials. She recently had a low-key bachelorette party in New Orleans with her close friends.
Meanwhile, This Is Us is now on its third season. It airs every Tuesday at 9 p.m. ET on NBC.
© 2023 Korea Portal, All rights reserved. Do not reproduce without permission.