BLACKPINK Confirms To Make US Show Debut On 'Good Morning America'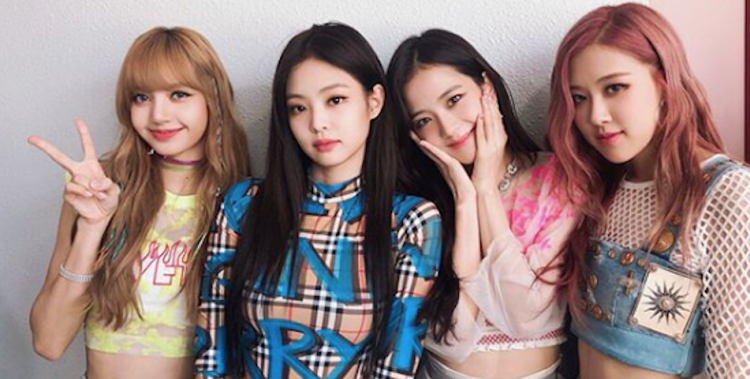 It is really happening. BLACKPINK will be making their US show debut on Good Morning America.
The ABC show has confirmed that the Korean female group will be gracing the show next week. Good Morning America first teased the group's guesting by tweeting a black and pink hearts along with the message "We have a big announcement coming tomorrow morning."
Although GMA did not mention any name, K-pop fans quickly figure it out that it will be BLACKPINK. Then the show finally confirmed the guesting date of the group and it will be on February 12. GMA producer Tony Morrison also shared a tweet asking fans to give him a crash course about BLACKPINK.
The GMA appearance would be the group's first appearance in an American morning show. Jisoo, Jennie, Lisa, and Rosé are set to perform at the show's studio at the Times Square and they are expected to cause a stir in the city like what happened with BTS appeared on Good Morning America.
YG Entertainment CEO Yang Hyun Suk earlier teased about the huge projects that they are planning for BLACKPINK this year. TV appearances in America could be just the beginning of what are in store for the group.
BLACKPINK is one of the hottest K-pop female acts today. The music video of their hit song "DDU-DU-DDU-DU" recently became the most-viewed music video from a K-pop group on YouTube. Apparently, the MV has garnered 620.9 million views on January 21 and knocked BTS's "DNA" off the second spot with 618.9 million views.
For this month, the group landed in second place in brand value rankings fo K-pop singers. The Korea Institute of Corporate Reputation analyzed data from January 3 to February 4, 2019 and BLACKPINK garnered 9.7 million points, next to BTS who is at No. 1 with 15.6 million points.
The popularity of BLACKPINK is expected to soar further in the coming months. Aside the Good Morning America guesting, the quartet is also set to perform in the upcoming 2019 Coachella Music Festival in California in April.
The quartet is currently on their BLACKPINK In Your Area world tour. After their Good Morning America guesting, the group will be heading to Singapore for a concert on February 15 and then in Kuala Lumpur on February 23 and 24. BLACKPINK will also visit their fans in Taiwan in March. The group will kick off the Europe leg of their tour in May 2019.
NEXTTUESDAY @ygofficialblink performs LIVE in-studio in Times Square for #BLACKPINKonGMA.

Limited studio audience tickets still available HERE: https://t.co/zblcwBxWES pic.twitter.com/c3qyIS53qh — Good Morning America (@GMA) February 5, 2019
© 2019 Korea Portal, All rights reserved. Do not reproduce without permission.