YG Entertainment CEO Teases Exciting Plans For BLACKPINK This Year + 'Ddu-Du Ddu-Du' Is Now Most-Viewed K-Pop MV On YouTube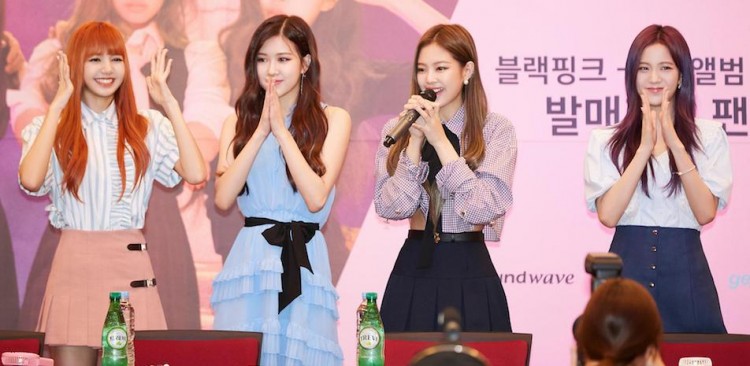 BLACKPINK's career is expected to soar high this year. The YG Entertainment big boss has teased huge projects for the K-pop girl group in 2019.
In his recent post on Instagram, YG Entertainment CEO Yang Hyun Suk shared a photo of him with Universal Music Group Chairman Lucian Grainge and Interscope Records Chairman John Janick. Yang said he had a great conversation with the two and suggesting great projects coming up for BLACKPINK.
In October 2018, it was announced that BLACKPINK had officially signed with Interscope Records, a label under Universal Music Group. Both Grainge and Janick have expressed their excitement to work with BLACKPINK.
Yang's post came after the quartet's hit song "Ddu-Du Ddu-Du" became the most-viewed music video from a K-pop group on YouTube. Billboard quoted a YouTube spokesperson as saying that the MV has been garnered 620.9 million views as of January 21 and knocked BTS' "DNA" off the second place with 618.9 million views. As of writing, "Ddu-Du Ddu-Du" already has 623.3 million views while "DNA" has 620.8 million.
BLACKPINK released their first EP Square Up in June along with its title track "Ddu-Du Ddu-Du."The EP became the highest charting album for a K-pop girl group on Billboard Hot 200 when it debuts at No. 40. "Ddu-Du Ddu-Du," on the other hand, also debuts at No. 55 on the Billboard Hot 100.
Jisoo, Jennie, Lisa, and Rosé returned to Billboard Hot 100 in November with "Kiss And Make Up," a collaboration song with Dua Lipa. The track is included in Lipa's extended re-release of her debut album, Dua Lipa: Complete Edition.
In December, some BLACKPINK's fans, also called the BLINK, started a petition to demand YG Entertainment to treat their favorite K-pop group fairly. They claimed that the company is not doing everything it could to promote the group and their music. Some also threaten to boycott the K-pop group's activities and merchandise if YG continues with its alleged mistreatment of the group.
The K-pop group is currently on their BLACKPINK In Your Area world tour. Jisoo, Jennie, Lisa, and Rosé will be performing in Hong Kong on January 26. The group will also visit their fans in the Philippines, Singapore, Malaysia, and Taiwan next month and in March. BLACKPINK is also set to perform at the Coachella Music Festival in California in April.
© 2023 Korea Portal, All rights reserved. Do not reproduce without permission.