BLACKPINK & GOT7's BamBam Shows Support For Lisa Amidst Racist Comments Controversy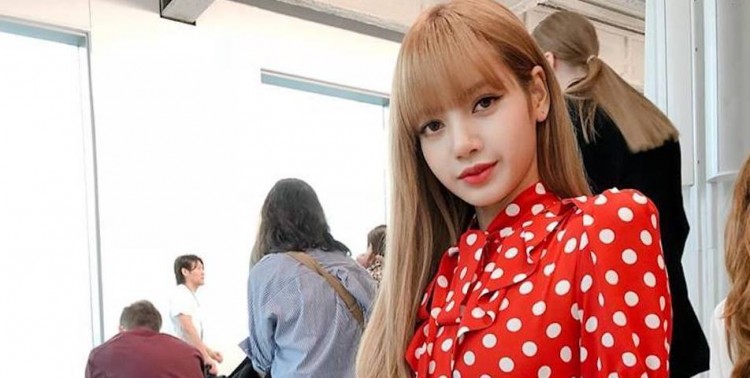 BLACKPINK members have assured fans that they will protect bandmate Lisa against critics amidst the recent racist comments controversy. GOT7 member BamBam also expressed his support to his fellow Thai idol.
BLACKPINK members have shown that they will let others hurt Lisa as the group's fandom also began trending the hashtag #RespectLisa on Twitter. During the K-pop female group's concert in Lisa's home country, Thailand, BLACKPINK member Jennie issued an indirect comment about what Lisa has been going through.
"You guys should be very proud of our Lisa because she has been positive and strong. I wanted to say this in Lisa's hometown. We will take care of Lisa," she assured to their fans.
Lisa has been receiving racist comments about her appearance at the 33rd Golden Disk Awards. Some bluntly tell the singer to go back to Thailand because Koreans doesn't love her.
"With makeup on, she totally looks like Russian elf. But with darker hair and no makeup, she looks like any average Thai woman," one said.
GOT7 member BamBam said he already talked to Lisa and expressed his support to her. BamBam and Lisa are not just fellow Thai idols. They are actually close childhood friends.
The singer believes that the racial issue will not affect Lisa as it was instigated by only a few people. BamBam stressed that there are more people who love Lisa than those who criticize the K-pop singer who ranked No. 9 on TC Candler's The 100 Most Beautiful Faces of 2018.
When asked if he also experienced such racist attacks, BamBam admitted that he did especially during his rookie days. The idol said he just ignore the negative comments and chooses to stay positive.
Meanwhile, Lisa has been named as the most followed Korean female celebrity on Instagram with a whopping 13.4 million followers. She dethroned Girl's Generation member Taeyeon, who previously holds the record with 12.9 million followers. All four members of BLACKPINK have at least 10 million followers apiece. Jennie has 11.8 million, Rose's account has 10.1 million, and Jisoo garnered 10 million followers.
BLACKPINK wrapped up on Sunday their three-night concert in Thailand. The group is heading next to Jakarta, Indonesia for a concert on January 19 before making a stop in Hong Kong on January 26. The YG Entertainment female group will also visit the Philippines, Malaysia, and Taiwan as part of their ongoing Black Pink 2019 In Your Area world tour.
Additionally, BLACKPINK is also set to perform at the 2019 Coachella Festival in California. Jisoo, Jennie, Rose, and Lisa will be on stage on April 12 and 19.
© 2023 Korea Portal, All rights reserved. Do not reproduce without permission.