K-Pop Fans Express Mix Reactions About EXO's Kai & BLACKPINK's Jennie Breakup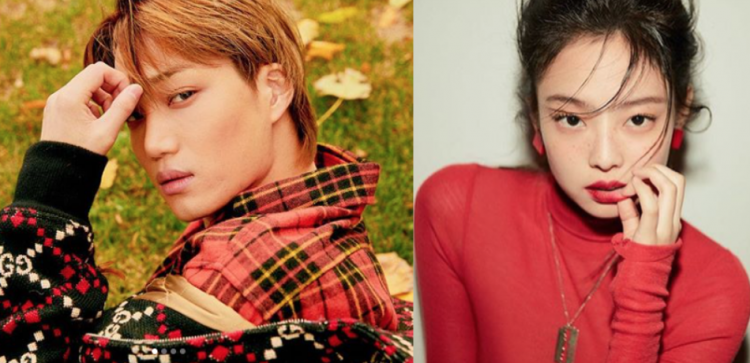 EXO's Kai and BLACKPINK' Jennie's romance could be one of the shortest-lived romantic relationships in K-pop. SM Entertainment has already confirmed that the two have broken up less than a month after their relationship was confirmed to the public. Netizens have different opinions about the recent split in the K-pop industry.
According to Kai's label, SM Entertainment, the EXO member and Jennie have decided to part ways. The agency, however, did not give a reason why the couple came up with such a decision.
However, there were reports that Kai and Jennie have also decided to maintain their original senior-junior relationship. Apparently, they decided to part ways to focus on their work, their respective groups, and fans.
As K-pop fans may recall, Kai and Jennie's relationship was exposed on New Year's Day after Korean publication Dispatch shared some photos of the two including their alleged dates in Paris in October. Since then, the couple has been under intense media attention and public scrutiny.
However, netizens pointed out that Kai and Jennie did not receive hate comments about their relationship. In fact, many supported their romance. Hence, some speculated that the breakup could be just for publicity. If so, many fans are asking why Kai and Jennie agree to do such a thing.
"Honestly if they're secretly still dating, that's going to blow up in their faces and their fans/netizens are going to be more pissed. If YG is making Jennie do this then that's f***ed and it will backfire big time. No one can get away with secretly dating," one fan commented.
Meanwhile, some netizens believe that Jennie might have gone to YG Entertainment's infamous seventh floor where the office of the agency's big boss Yang Hyun Suk is located. Even BIGBANG member Seungri shared a piece of advice to BLACKPINK that if they will be called in the seventh floor, they need to wear thick clothes and be mindful of Yang's footwear as it is expected to be thrown when he is mad.
"If you get called to the 7th floor, wear thick clothes. I wore winter clothes even if it was middle of summer. Look at what the president [Yang Hyun Suk] is wearing. If he's wearing soft slippers, that's a relief," Seungri told BLACKPINK in an episode of My Ugly Duckling in July 2018.
Kai and Jennie are under different agencies. The EXO singer is under SM Entertainment while BLACKPINK is from YG Entertainment. When the Kai-Jennie romance was first revealed, many of their fans expressed support for the couple. However, some also shared their concern that they may end up like Triple H members HyunA and E'Dawn.
The couple's agency, Cube Entertainment, has terminated the HyunA's contract her relationship of two years with E'Dawn have been revealed. As K-pop fans have known, their idols are actually not allowed to be in a romantic relationship while under contract.
© 2019 Korea Portal, All rights reserved. Do not reproduce without permission.