'The Crowned Clown' Episode 9 Spoilers: Han Seon Is Now The King; Left State Councilor Shin Plans To Expose Han Seon Real Identity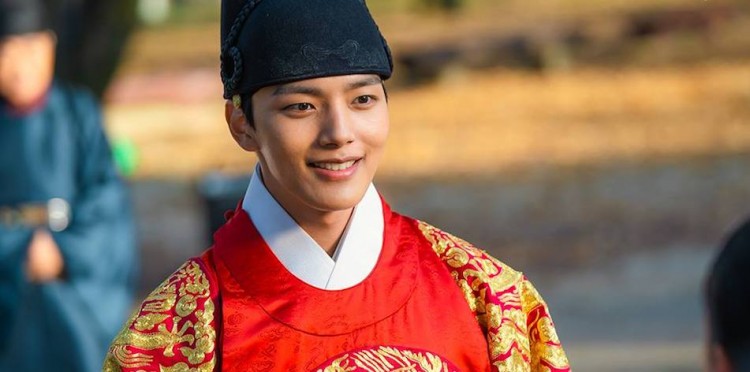 Han Seon will face more challenges as he assumes the throne for good after the real King died. Meanwhile, Left Counsel Shin will find ways to expose the real identity of Han Seon in the upcoming upcoming The Crowned Clown Episode 9.
Chief Royal Secretary Lee (Kim Sang Kyung) will deal with the guilt of killing the real King Yi Heon (Yeo Jin Goo) to protect Han Seon (also portrayed by Yeo) and the people of the empire from the cruel ruler. In the previous episode, Secretary Lee offered the King on his birthday a drink that is laced with poison. The king died at the end of Episode 8 which means Han Seon will be taking his place at the place for as long as he stays alive against the people who want to kill the king.
While playing the role of King Yi Heon, Ha Seon will continue to bond with Queen Yoo So Woon (Lee Se Young) amidst the threats on his life. In the preview for the upcoming episode, Chief Royal Secretary Lee will suggest to set up a trap, possible to catch the person who has been planning to kill the king.
Meanwhile, it looks like Left State Councilor Shin will use his influence among the King's court ladies to find out what the man in the throne has been hiding. Shin has already doubts about the identity of the head of the Empire after one of his officials revealed that he saw a man who played as a clown that looks like King Yi Heon.
Shin will task the King's court lady to check on the scar on the left chest of the King. However, the court lady will be caught by Han Seon. Viewers may recall that Chief Royal Secretary Lee stabbed Han Seon on the chest to recreate the scar of the King. Lee told Han Seon that everyone knows about the scar as the King got it during the uprising.
The Crowned Clown is about a clown who looks exactly like the King. Amidst the power struggle to the throne and attempts on his life, the King puts a clown that looks like him in the throne to act like him.
Meanwhile, The Crowned Clown has recorded a double-digit viewership rating for Episode 8 on Tuesday with 10.09 percent in the metropolitan area. The series is also among the top five on the most buzzworthy dramas for the week. The Crowned Clown is at fifth place in the recent list while JTBC's SKY Castle remains on top for the seventh consecutive week.
The Crowned Clown Episode 9 is set to air on February 4 at 9:30 p.m. KST. The tvN K-drama airs every Mondays and Tuesday.
© 2020 Korea Portal, All rights reserved. Do not reproduce without permission.