Korean Heartthrob Yeo Jin Goo Returns On TV As Humanoid In K-Drama Remake Of 'Absolute Boyfriend'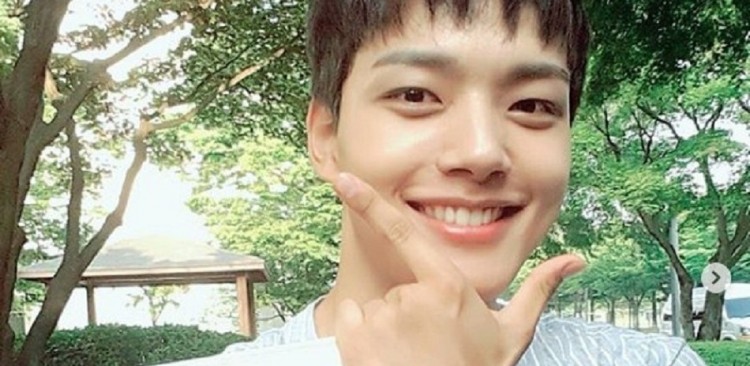 Korean star Yeo Jin Goo is returning on television to play the role of a humanoid in the Korean adaptation of Japanese manga series Absolute Boyfriend. Yeo will portray the lead character of a humanoid who fell in love with a human. The actor said it was a dream role for him.
Absolute Boyfriend will be based on the Japanese manga series created by Watase Yuu. It has been produced into a TV drama in Japan and Taiwan, and both were successful.
The story is about a humanoid and a special effects makeup artist. Yeo Jin Goo will play the role of Young Goo/Zero-Nine, a robot who is programmed to be a perfect boyfriend to Uhm Da Da (Girls' Day member Minah), who has been hurt by love in many occasions.
Zero-Nine will learn what love is through his interactions with Da Da. But there will be a complication in their love story. Popular actor Ma Wang-Joon (Hong Jong-Hyun) will also express his feelings to Da Da, and the three will find themselves in a bizarre love triangle.
The Ma Wang-Joon role was first offered to Master - God of Noodles star Chun Jung Myung, but the actor turned down the offer. Minah is not the first choice for the female lead role as well. It was initially offered to Running Man star Song Ji Hyo, but she also declined the role. Absolute Boyfriend will begin filming this month.
Yeo Jin Goo talked about his role in the new K-drama. Many are expecting to see how Yeo will evolve as an actor in the forthcoming K-drama.
The actor admitted that it would be a challenge to act like a robot, but he accepted the role to be able to show the other side of him as an actor. He said viewers will surely love Zero-Nine because of his sweet and cute yet tough personality.
"The story of Zero-Nine's journey as he tries to learn what true love is really touched my heart. It won't be easy to take on the role of a humanoid who had emotions programmed into him, but I'm very excited because I feel like I'll be able to show the viewers a new and varied side of me. I will do my best to prepare for the role," the actor said.
Yeo Jin Goo started acting at the age of eight. He won acting awards as a young actor for his role in TV series Iljimae and Tazza. Yeo was last seen in the small screen in the fantasy-romance Reunited Worlds in 2015. He also starred in Twilight-like fantasy series, Orange Marmalade. Other notable dramas of Yeo include Moon Embracing the Sun, Circle, and Into the World Again.
© 2020 Korea Portal, All rights reserved. Do not reproduce without permission.