'Outlander' Season 4 Finale Spoilers: Jamie & Claire's Plan To Save Roger Goes Wrong; Someone Is Not Coming Home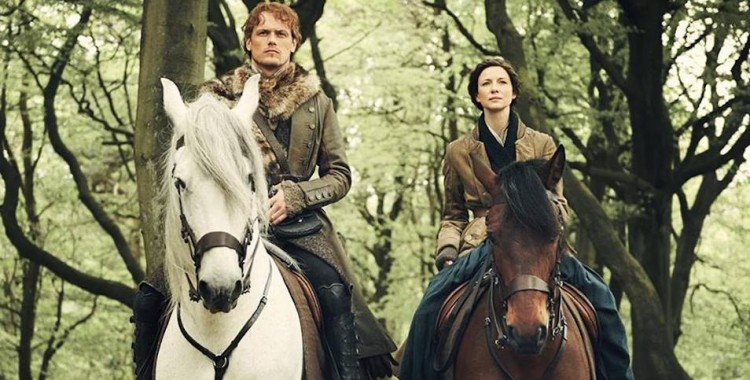 Outlander fans should expect an emotional Season 4 finale as the Fraser family's plan to rescue Roger will not go as they have planned. This makes Brianna more worried that she might not see his parents and Roger again.
The Outlander Season 4 Episode 13 synopsis hinted that the plan of Jamie (Sam Heughan), Claire (Caitriona Balfe) and Young Ian (John Bell) to rescue Roger (Richard Rankin) from the Mohawk captors will go awry when a ghost from Claire's haunts her and affect their plan. On who or what could be the "ghost from Claire's past," viewers can only guess.
Meanwhile, Brianna (Sophie Skelton) will contemplate on how her life will be in the 18th century America without her parents and Roger. Fans are excited to see if the TV adaptation will end in a joyful note.
As Outlander readers have known, the fourth book in Diana Gabaldon's novel series Drums of Autumn has quite an emotional but happy ending. It features a wedding. Whether or not the Starz drama will depart from the book is remains to be seen. Outlander Season 4 finale is set to air on January 27 at 8/7c on Starz.
Meanwhile, in the previous episode, Roger befriended a Jesuit priest, named Alexandre Ferigault, who is also being held captive by the Mohawk. Roger tried to escape again but when back knowing that the Mohawk is executing the priest.
The mayhem ensued after Roger throws an accelerant onto the pyre to end the priest suffering faster. When the priest is burning, a member of the tribe join him in the pyre and died.
In the upcoming finale episode, Jamie, Claire, and Ian will find the Mohawk camp. But it looks like the native settlers will not just give Roger away that easy since they already paid Ian to have Roger.
It will turn out that Ian will offer himself to the Mohawk in Roger's place. Ian will be adopted into the tribe to replace the dead Mohawk.
Elsewhere, Brianna visited in prison the man who raped her, Stephen Bonnet (Ed Speleers). Bree reveals to Bonnet that she is pregnant of his child and taunts him that her child will never know his name or he ever existed. Before Bree left, Bonnet gave Brianna his last gemstone to help her raise the baby.
Fergus (César Domboy), with the help from Lord John Grey (David Berry) and Brianna, were able to free Murtagh (Duncan Lacroix). It is not clear if Bonnet managed to escape as well. He was last seen trying to reach a bunch of keys before the explosion. Bonnet's fate is expected to be revealed in the Outlander Season 4 finale on Sunday.
© 2023 Korea Portal, All rights reserved. Do not reproduce without permission.