BIGBANG Fans Furious Of YG Entertainment Boss' Poor Treatment Of Seungri During His Concert Tour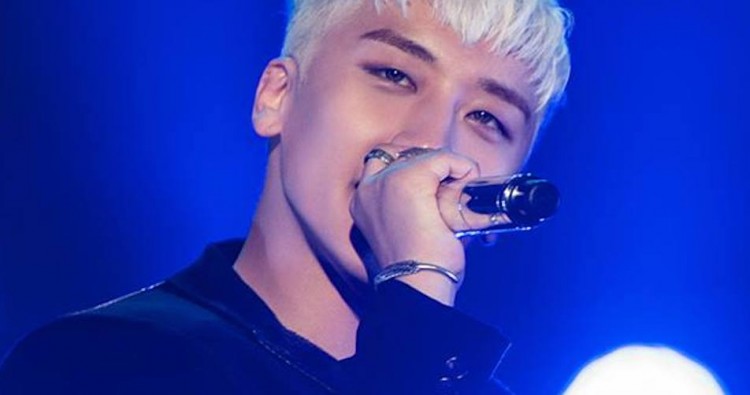 BIGBANG fans are furious on how YG Entertainment particularly its CEO Yang Hyun Suk is treating Seungri. The fans' reactions are also based on the singer's recent revelations.
Seungri has been on his solo concert, titled The Great Seungri, in Asia. During his stop in Hong Kong, he mentioned to the audience that Yang Hyun Suk called before the concert start. Apparently, the YG Entertainment boss asked Seungri what he was doing at that moment which the latter replied that he is in his concert.
It appears that Yang didn't even remember that his talent is having a concert that day. Moreover, Yang also asked Seungri whether or not he needs back-up dancers. Since the BIGBANG maknae is doing his concert alone, it is basically a must to have back-up dancers especially when he is singing a dance track.
Seungri told Yang that he needed back-up dancers but the latter told him he can just do it alone since he is Seungri. It appears that the singer was also left with only two back-up dancers while the rest of his crew performed at the BLACKPINK's concert in Thailand.
These trigges outrage among BIGBANG fans (also called VIPs). They raised concern about how poorly YG is treating Seungri. Some also opened up about YG's lack of promotion for Seungri's concert.
Fans have revealed how YG Entertainment did not make any effort to promote Seungri's concert, particularly in the Philippines. The fandom revealed that much of the promotions were done by VIPs themselves.
The hashtag #SeungriDeservesBetter has been trending since as BIGBANG fans slammed YG Entertainment and Yang Hyun Suk for lack of concern for the singer. One fan even shared a photo of Yang saying in an interview that it is BIGBANG who made YG.
"He said it himself but has the audacity to neglect and disrespect Seungri. I'm so done with YG. #SeungriDeservesBetter," the fan wrote in her post.
"YG ent was able to hire amazing dancers and employees because of BIGBANG and yet he can't even provide someone for Seungri, a member of BIGBANG wtf #SeungriDeservesBetter," another fan commented.
Meanwhile, Seungri will be making his stop in Manila on January 19 before heading to Tokyo for a two-night concert on January 26 and 27. The BIGBANG member will be backed in Seoul for a post-Valentine concert on February 15 and 16 at the SK Olympic Handball Gymnasium. He will also visit Singapore before wrapping up his tour in Osaka, Japan on March 10.
While all of his bandmates are serving in the military, Seungri released his first Korean solo studio album The Great Seungri with "1, 2, 3!" as its title track on July 20. Seungri co-composed and wrote all of the album's tracks.
© 2019 Korea Portal, All rights reserved. Do not reproduce without permission.