BIGBANG's Seungri Reveals What Change About G-Dragon; Shares Recent Conversations With Bandmates Taeyang & iKON's B.I.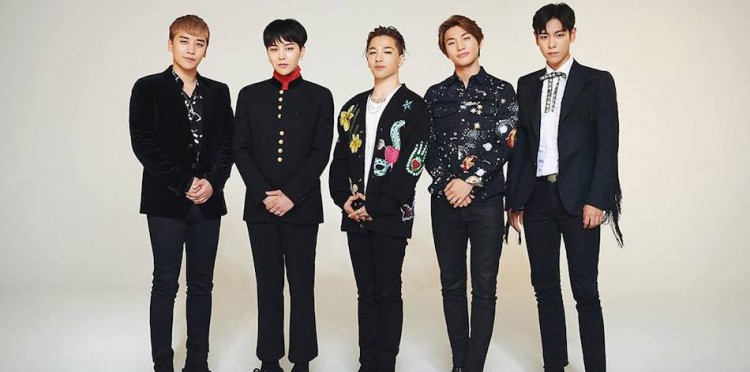 BIGBANG member Seungri has so much to thank about this year. Although he hasn't spent most of the year with his bandmates, he continues to share special moments with them.
In the Christmas episode of JTBC variety show Idol Room, Seungri revealed that he recently talked to his bandmates G-Dragon and Taeyang. The Great Seungri hitmaker said he recently met with G-Dragon in a salon when the latter had a break from his military service.
Seungri also shared what changed about G-Dragon since he started his military service. He said the BIGBANG singer/songwriter has become more patient than ever.
"He waited to see me for an hour. Before, he would've said, 'Why do I need to see you?' but this time he waited for an hour to see me. I think he might've realized in the military who the most successful person is. The first thing I heard when I saw him was, 'Seungri. I'm a soldier and you're a celebrity, but I think I'm cooler,'" Seungri revealed.
As for Taeyang, Seungri said he had an exchange of text messages with his bandmate recently. He revealed to the Idol Room hosts that Taeyang told him that the place where he is currently stationed is colder than Russia. Seungri said while laughing that Taeyang never been to Russia but insisted that he is in a place is colder than the country.
Seungri also talked about label mate and iKON member B.I. He said the singer always answers his call even he is sleeping. He then called B.I, who at the time is sleeping.
When B.I. answers, he pretends not to know who is calling him. When Seungri asked if he appeared as an unfamiliar number on his phone, B.I. said yes. The conversation made everyone laugh when B.I. told Seungri that he will now remember his number but Seungri had a hilarious response to his friend.
"This is the number I've been using for three years. Why do you know it now?," Seungri asked B.I.
Seungri has definitely developed a close bond with his idol friends as well as his TV hosts pals. When he started his military service next year, many fans will definitely miss Seungri's humor whenever he appears in TV shows.
The 28-year-old singer is the youngest member of BIGBANG. He is expected to join the Korean military next year along with other K-pop idols. Other idols that are expected to serve in the military in 2019 are EXO's Xiumin, BTOB's Minhyuk, Highlight's Yang Yoseob and Lee Gikwang, 2PM's Junho and Chansung, VIXX's Leo and N, B.A.P's Himchan, INFINITE's Dongwoo, and more.
© 2023 Korea Portal, All rights reserved. Do not reproduce without permission.