'Train To Busan' Actor Gong Yoo Shares His Secret In Choosing A New Acting Project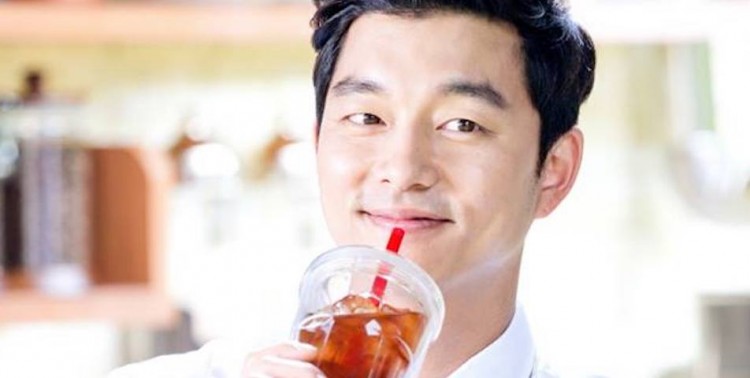 Hallyu actor Gong Yoo has been missed by many fans but this year, he will surely be more visible on the screen. The actor has two upcoming projects and he shared how he chooses a movie or TV series that he will do next.
In a recent interview and pictorial for Harper's Bazaar Korea, the Goblin actor talked about what he considered the most important whenever a role is offered to him. Surprisingly, Goo Yoo has no particular criteria when it comes to picking a potential acting project.
The Train To Busan actor revealed that the reason for such is that he doesn't what to be considered as a stereotypical actor. Gong Yoo said he wants to be unpredictable when it comes to choosing a role.
He confessed that he usually decides based on his emotions at the time of the project discussion. Gong Yoo, however, added that it is important for him to play a role that is new and different from what he had done in the past. Gong explained that he always wants to do something new since he participates in the production as a cast member.
The Coffee Prince actor is known for being meticulous in choosing a new project to work on. In a previous interview with CNN's Talk Asia, Gong Yoo revealed that he is now paying less attention to the character he needs to play because he is more interested in projects that have promising stories.
Gong Yoo is set to star in the upcoming movies Kim Ji Young, Born in '82 and in the actor thrilled Seo Bok. Kim Ji Young, Born in '82 is a film adaptation of the 2017 best-selling Korean feminist novel of the same title by Cho Nam Joo.
In the drama film, Gong will play the role of a husband of the lead female character, Kim Ji Young (Jung Yu Mi). Ji-young is a woman in her 30s with a personality disorder, whose struggle of sexism is documented by her doctor.
Kim Ji Young, Born in '82 is a reunion movie for Gong Yoo and Jung Yu Mi. The two worked together in Train To Busan. The film's production is set to begin early this year.
Seo Bok, on the other hand, is a story of the world's first human clone, named Seo Bok. He is on the run as several forces want to capture him in order to uncover the secret to eternal life. Gong will portray the role of a former intelligence agent, Ki Heon, a who finds himself involved in the dangerous chase.
Seo Bok is expected to begin filming early this year. It will be helmed by Architecture 101 director Lee Yong Joo. What movie comes first will mark as the actor's return on screen after the international success of his movies Train to Busan and Age of Shadow in 2016 and his K-drama Goblin in early 2017.
© 2023 Korea Portal, All rights reserved. Do not reproduce without permission.