'Train To Busan' Stars Gong Yoo & Jung Yu Mi To Reunite In A New Movie Based On Best-Selling Novel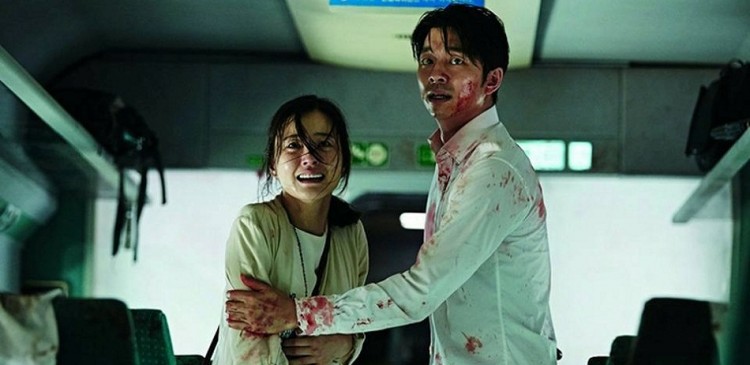 Train To Busan stars Gong Yoo and Jung Yu Mi will share the screen once again but this time, they will be husband and wife. The two will be the lead stars of the upcoming movie that is based on a popular novel.
Gong Yoo has been confirmed to appear in the movie Kim Ji Young, Born in 1982, which is based on 2017 best-selling novel of the same name. Last month, Jung was announced to play the lead female role in the movie.
The actress will portray the role of Kim Ji Young, an ordinary married woman in her 30s who one day suddenly turns into other people like her mother or her sister. Gong Yoo will play Jung Dae Hyun, Kim Ji Young's husband. As he sees the changes that Kim Ji Young is going through, he begins to understand his wife.
Cho Nam Ju's novel Kim Ji Young, Born in 1982 discusses the Korean society from a feminist point of view. It shows the horror, embarrassment, confusion, and frustration of women in a Korean society.
The novel sparked outrage this year when Red Velvet's Irene mentioned that she just finished reading the Kim Ji-young, Born in 1982. She was criticized for by some of her male fans.
Moreover, the floor leader of the left-wing Justice Party, Roh Hoe-chan, also publicly presented the book as a gift to President Moon Jae-in last year. Roh asked Moon to pay attention to women in their 30s whose experiences are like those of the novel's protagonist.
Kim Ji Young, Born in '82 will be Gong and Jung's third movie together. The two both appeared in 2011 movie Silenced as well as in Train to Busan in 2016. The flick Kim Ji Young, Born in 1982 is scheduled to begin filming in early 2019.
Meanwhile, aside from their film together, Gong Yoo and Jung Yu Min are also busy with their other projects. The Goblin actor has been confirmed recently to play the major role in the action thriller/sci-fi movie Seo Bok. The movie is still finalizing its list of cast members but it is expected to begin filming early next year.
Jung Yu Min, on the other hand, recently appeared in the hit tvN drama series What's Wrong with Secretary Kim. She has been cast recently in the K-drama Priest along with actor Yeon Woo Jin and Park Yong Woo.
© 2019 Korea Portal, All rights reserved. Do not reproduce without permission.