'Memories Of The Alhambra' Finale Spoilers: Se Joo Is Back; Can Jin Woo & Professor Cha Survive The Game?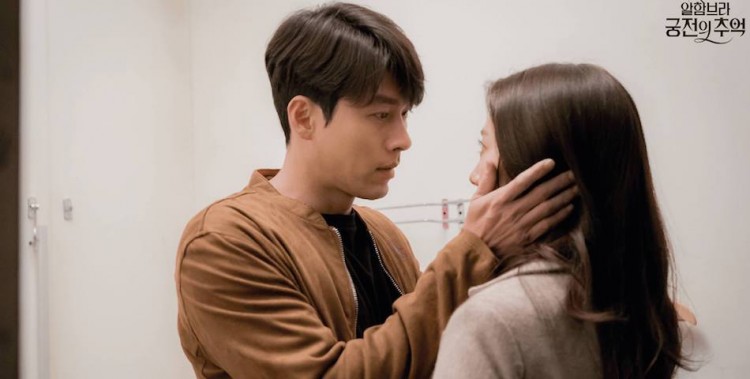 Finally, Hee Joo's family receives good news about her brother, Se Joo. He is back but Hee Jo is not totally happy as her boyfriend, Jin Woo, is still missing.
In the upcoming episodes Memories Of The Alhambra, Hee Jo (Park Shin Hye) and Director Park (Lee Seung Joon) find out that Jin Woo (Hyun Bin) has completed the quest after Se Joo shows up at their doorstep. As soon as Jin Woo delivered the Key to Heaven to Emma, Se Joo shows up but Jin Woo disappeared. It is still unclear where Jin Woo go.
It is certain though that he is alive as he is seen talking to Professor Cha (Kim Eui Sung) in the upcoming episode. It looks like he took refuge at the professor's Pyeongchang rest house where they will be out of reach by their enemies in the game and at the same time, evade the police. The manhunt on Jin Woo will continue in Episode 15.
It looks like Jin Woo and Professor Cha will discuss how they will end the game without being killed by the ninjas in the game and before Jin Woo get arrested by the police. They need to work together to finally find a solution to the problem in the game or else their company will crumble. However, Jin Woo doesn't seem to be optimistic about their chances.
"You're telling me that you cannot fix this then," Professor Cha can be heard asking him.
To make things worse, it seems like their adversaries in the game will find them at the rest house before they could come up with a plan. The Episode 15 teaser shows Jin Woo dropping his support cane and a worried look in his face.
Meanwhile, Hee Joo asks her brother if he knows where Jin Woo is. Unfortunately, Se Joo (EXO member Chanyeol) doesn't know where Jin Woo or what happens to him. It looks like Hee Joo will have a hard time eliciting help from her brother as Se Joo will deal with the trauma of what happened to him.
Fans of the K-drama could also expect that the upcoming finale episodes will also tie some loose ends in the series. Viewers will find out what will happen on Yoo Ra's (Han Bo Reum) accusation against Jin Woo and whether or not Lee Soo Jin (Lee Si Won) will pull it through.
In the previous episode, Jin Woo's first ex-wife tried to kill herself. She is still in critical condition in the hospital. His second ex-wife, actress Go Yoo Ra, claimed that Jin Woo confessed to her of killing his best friend, Cha Hyung Seok (Park Hoon).
Don't miss the last two episodes of the tvN K-drama. Memories Of The Alhambra Episode 15 will air on Wednesday at 9 p.m. KST while the final episode will be on Thursday.
© 2023 Korea Portal, All rights reserved. Do not reproduce without permission.