'NCIS: Los Angeles' Season 10 Episode 14 Spoilers: Callen's Team Join Forces With FBI To Track Down Terrorist Cell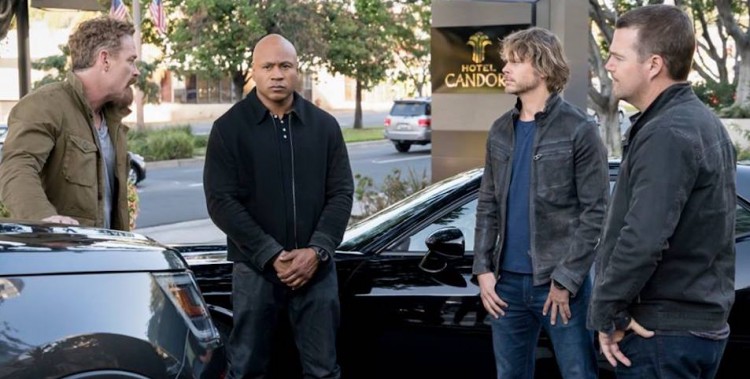 NCIS Los Angeles fans will have to wait for another week before they could watch their favorite characters again. But once they return after a brief hiatus, the team will deal with a terrorist cell that is about to create chaos in Los Angeles.
Agent G. Callen Chris (O'Donnell) and the rest of his team will work together with the Federal Bureau of Investigation to locate a terrorist cell in LA. The operatives in the joint operation believe that the extremist group is in the process of preparing for an imminent attack in the city.
The case may need the expertise of the NCIS agents as the terrorists could have been planning to attack an agency's facility or a Navy serviceman may have been involved with the terror group's activity. Either way, the NCIS agents will be tasked to bring down the group along with the FBI.
Episode 14, titled "Smokescreen," will also feature NCIS Deputy Director Louis Ochoa (Esai Morales) which means the chance of seeing Hetty (Linda Hunt) back in her throne is still unpromising. Hunt earlier assured NCIS LA fans that she will come back this season. Although she did not give a specific date of her return, many fans are hoping to see her back at the LA office when the series returns after the winter break.
Meanwhile, NCIS LA will not air this weekend due to is the AFC Championship Game. The American Football Conference championship game is set on January 20 at the Arrowhead Stadium in Kansas City, Missouri. It will a battle between the New England Patriots and the Kansas City Chiefs.

After the January 27 episode, NCIS LA is expected to take another hiatus due to the Super Bowl and the Grammy Awards. The Super Bowl 53 is happening on February 3 while the Grammy Awards will air on February 10.

With a two-week break coming soon, many of NCIS LA viewers are expecting the show to feature or at least tease a huge story that will be the highlight of Episode 15. It could be the much-awaited Kensi-Deeks wedding, the return of Hetty, or both.

NCIS: Los Angeles executive producer R. Scott Gemmill previously teased a post-Christmas wedding for Kensi (Daniela Ruah) and Deeks (Eric Christian Olsen). In an episode earlier this year, the couple has already decided on their honeymoon location. Don't miss NCIS: Los Angeles Season 10 Episode 14 on January 27 at 9 p.m. ET on CBS.
© 2021 Korea Portal, All rights reserved. Do not reproduce without permission.