TWICE's Fans Slam JYP Entertainment For Dropping 'Likey' Japanese MV More Than A Year After The Korean Version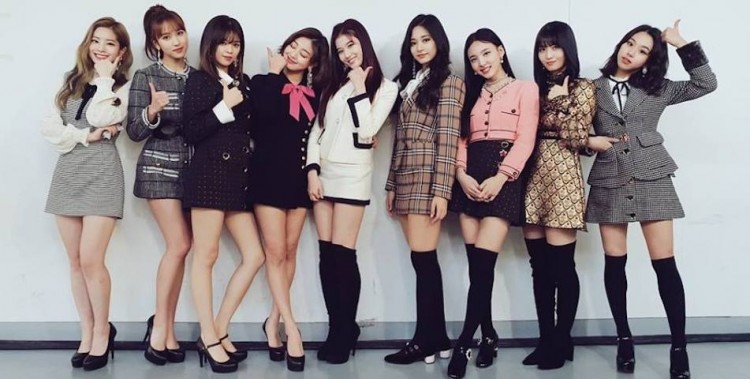 JYP Entertainment has finally dropped the Japanese music video version of TWICE's hit single "Likey." However, not all fans of the K-pop female group were happy with the release.
TWICE's fans, also known as ONCEs, have been questioning as to why JYP Entertainment only drop the Japanese MV of "Likey" more than a year after the release of the Korean version. Some pointed out how strange it was that both the Korean and Japanese music videos were filmed at the same time but the latter was released after over a year.
Many are wondering why the company decided to hold back the Japanese MV even though it was filmed at the same time as the Korean MV. The music videos for 'Likey" was filmed in Canada in early September 2017.
Moreover, some TWICE's ONCEs are also not happy on how "Likey" was translated into the Japanese language and how it was sung by the members. Some fans bluntly expressed that they like the Korean version more than the Japanese one.
"I'm a Japanese and as much I love TWICE, I legit do not know what are they saying. Except for Mina and some Jihyo's part. I'm really happy they release Japanese ver, but by looking at the comment section, most of us prefer the Korean ver, as the Japanese ver sounds unnatural," a fan commented (via Koreaboo).
The new "Likey" Japanese MV was dropped to hype up the band's upcoming second compilation album in the country which is set to release on March 6. The upcoming album, titled #TWICE2, consists of 10 tracks including the Japanese and Korean versions of "Likey," "Heart Shaker", "What is Love?", "Dance The Night Away", and "YES or YES".
It is set is set to hit store shelves on March 6 ahead of TWICE's tri-city dome tour in Japan. The group's #Dreamday concert tour is set to kick off in Osaka on March 21. Then the group will head to Tokyo for a two-night concert on March 29 and 30 before ending the concert series in Nagoya on April 6.
Meanwhile, aside from a music video, TWICE also released concept and cover photos for #TWICE2. In the images, all nine members of the group are clad in pastel-colored dresses.
TWICE's officially debuted in Japan on June 28, 2017, with the release of their first compilation album titled #Twice. Then the group released their first full-length Korean album, Twicetagram, on October 30 with its lead single titled "Likey."
© 2019 Korea Portal, All rights reserved. Do not reproduce without permission.