TWICE Member Dahyun Slammed By Japanese Politician & Right-Wing Netizens For Wearing 'Comfort Women' Shirt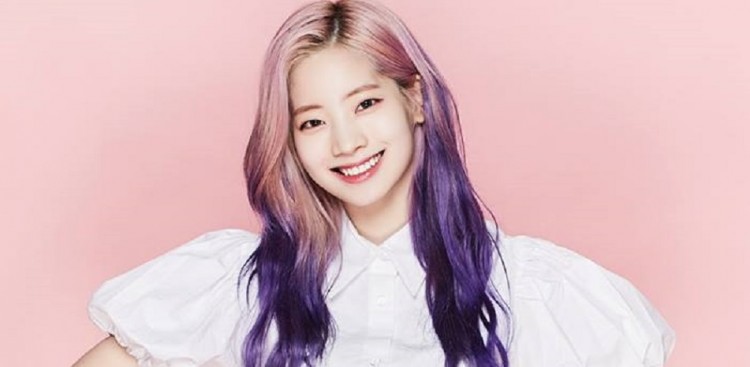 After BTS, its TWICE's turn. The Korean female group has been attacked by a Japanese politician for wearing a shirt about comfort women. Additionally, Japan's national broadcast network is now under fire for inviting TWICE in an event.
Japanese politician Onodera Masaru shared a photo of TWICE member Dahyun in an airport last year that shows her wearing a shirt supporting comfort women victims. The brand of the shirt, Marymond, that Dahyun wore designs products in support of the comfort women victims. Korean women who were forced into sex slavery for the Japanese soldiers during World War II are called comfort women.
"BTS is not going on NHK's Kōhaku Uta Gassen. This is good news but there's another bad incident. This is a 'comfort women' shirt. The profit from the shirt is being inappropriately used for Korea's 'comfort women' movement. I have reported the issue to NHK," Masaru tweeted along with a photo of Dahyun wearing the shirt.
The politician is referring to the Kōhaku Uta Gassen (Red and White Song Contest), an annual New Year's Eve television special produced by Japan's national broadcaster NHK. The network has confirmed the attendance of TWICE in the event. This makes the group the first K-pop girl act to appear on Kōhaku Uta Gassen for two consecutive years.
However, NHK is also now under fire for its decision to invite TWICE. Aside from Masura, some right-wing Japanese netizens are also demanding the K-pop group, who has three Japanese members, to be removed from Kōhaku Uta Gassen lineup.
Korean netizens, on the other hand, shared their anger on the attacks on TWICE. Many said aid they don't understand why Dahyun's shirt is being brought up just now when it happened more than a year ago. Others pointed out that Japanese media outlets had written many articles about the Korean group's possible appearance in Kōhaku Uta Gassen until the controversy about BTS emerged.
Many Korean netizens believe the Japanese treatment of K-pop artists, in general, is no longer about BTS member Jimin's controversial "atomic bomb" shirt. They claim that it is because of the political issues between South Korea and Japan.
"They [Japan] don't even have the right to be mad. Korean women are the victims," one K-pop fan commented. "They're going too far now. Don't mess with the comfort women victims," another wrote.
The 69th Kohaku Uta Gassen will feature a total of 42 acts. The red or women team consists of 21 artists/groups and also 21 from the white or male team. Two special guests are also included in the list of participants. The two teams will be judged based on their songs, costumes, and overall stage performances.
Kohaku Uta Gassen will be broadcast on December 31. The theme of this year's event is "Let's Sing Our Dreams."
© 2022 Korea Portal, All rights reserved. Do not reproduce without permission.