K-Drama 'Touch Your Heart' Director Reveals The Pressure of Having 'Goblin' Stars Lee Dong Wook & Yoo In Na In The Lead Roles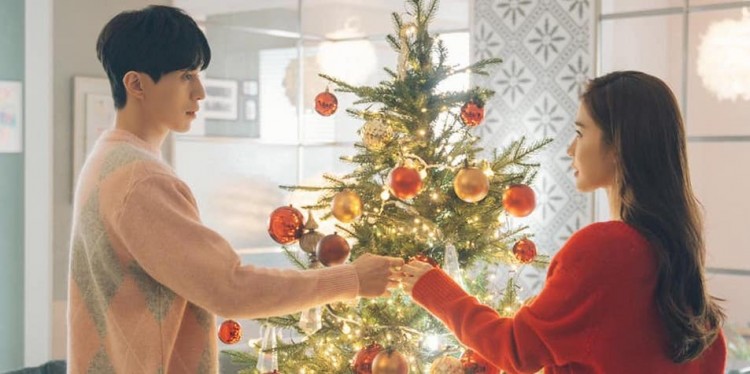 Korean director Park Joon Hwa had a huge success with his recent romantic comedy series What's Wrong With Secretary Kim. Naturally, many are anticipating that his next project, Touch Your Heart, will be equally great too. That, along with his star-studded cast, adds to the pressure to the director.
Park has admitted that having Lee Wook Dong and Yoo In Na as the main cast members of Touch Your Heart in not easy. But Park said he is confident that the two will do a great job in the series.
"I would be lying if I said that there isn't a certain amount of pressure that comes with casting Lee Dong Wook and Yoo In Na together. But I have faith that the two actors will do a great job," Soompi quoted Park as saying.
Park explained that he picked Lee and Yoo because he thinks they are perfect for the roles. He added that seeing the two together on screen warms his heart and he hopes viewers would feel the same way when they watch Touch Your Heart.
Understandably, Park feels the pressure of reuniting Lee and Yoo in the small screen as the two made a huge impact when they last work together in Goblin: The Great and Lonely God. In 2016 hit K-drama, Lee played the role of Grim Reaper who fell in love with Sunny (Yoo), an owner of a chicken restaurant. Lee and Yoo's chemistry on screen was praised by many.
Touch Your Heart is a romantic comedy that tells the love story of a perfectionist lawyer Kwon Jung Rok (Lee) and a popular actress Oh Yoon Seo (Yoo In Na). Jung Rok hired a new secretary. He, later on, finds out that she is the famous actress Yoon Seo who pretends to be a secretary so she could gain experience for the role she is eyeing to land for her comeback.
Meanwhile, Park also teased possible cameo appearances of some of the stars from his romantic comedy What's Wrong with Secretary Kim. He said there are many cast members from the series that he wants to appear in his upcoming K-drama but it seems like no one has confirmed their cameo yet. Park hinted that he still needs to do a persuading to make it happen.
The main cast members of What's Wrong with Secretary Kim that many K-drama fans are anticipating a brief appearance in Touch Your Heart are Park Seo Joon and Park Min Young. The series also had Kang Ki Young, Hwang Bo Ra, and 2PM members Hwang Chan Sung, who all provided hilarious moments in the show.
While Park can't give a definite answer about the cameo of What's Wrong with Secretary Kim stars in his upcoming series, he revealed that viewers can instead look forward to an unexpected cameo in the pilot episode of the drama. He teased that a handsome actor will appear in the first episode of Touch Your Heart. He hinted that the actor is so gorgeous that he wants to look like him if he will be born again. Touch Your Heart is set to premiere on February 6 at 9:30 p.m. KST on tvN.
© 2019 Korea Portal, All rights reserved. Do not reproduce without permission.