'NCIS' Season 16 Episode 12 Spoilers: Old Family Friend Asks For Gibbs Help; Navy Lieutenant Gets Poisoned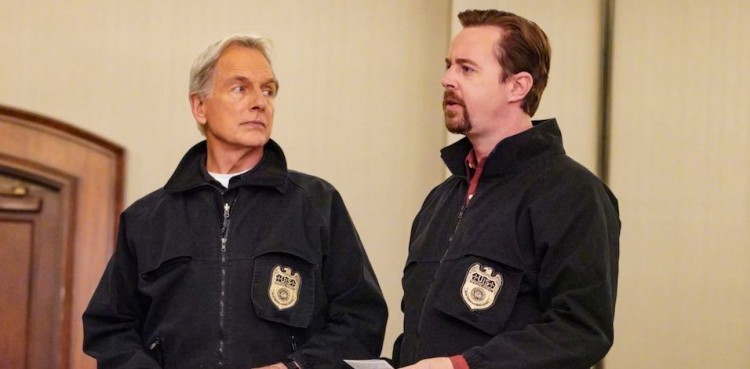 Special Agent Leroy Jethro Gibbs will be put a difficult position when an old family friend asks for his help. In the upcoming NCIS Season 16 Episode 12, Gibbs will be left with no choice but to abandon an ongoing investigation for a friend.
Army Corporal John Sydney (Dabney Coleman) will pay Gibbs (Mark Harmon) a visit and asks for his help to search for a missing military I.D. bracelet. In the teaser for the upcoming episode, titled "The Last Link," Gibbs tells John that he can't come with him as he is in the middle of an investigation.
For some reason, John is able to persuade the NCIS agent to travel with him in their hometown. Avid fans of NCIS have known that Gibbs grew up in Stillwater, Pennsylvania.
It looks like the missing military I.D. bracelet is very important to John as he is seen disturb when he talks to Gibbs at the NCIS headquarters. Moreover, the sneak peek also teases about "some wounds are hard to heal."
Gibbs and John could have been close friends in the past but something happened and it tainted their friendship. They are also seen in the teaser standing in front of Stillwater General Store, which was owned by Gibbs' late father.
"Those two have a history. Hopefully, they would work it up," NCIS operational psychologist Jack Sloan (Maria Bello) tells Agent Eleanor Bishop (Emily Wickersham) while looking at Gibbs and John.
While Gibbs is away, the rest of the team will continue with their investigation on the death of a Navy Lieutenant who is poisoned by an infamous drug dealer. The Navy officer is in NCIS protective custody when the crime was committed. It is safe to say that the Navy Lieutenant is a witness in a case against a drug syndicate.
NCIS Season 16 Episode 12 airs on January 15 at 8 p.m. ET on CBS. The episode is directed by NCIS actor Rocky Carroll who also plays the role of NCIS Director Leon Vance in the series.
It seems like Vance will not be seen much in the upcoming episode, possibly because there will be a bigger storyline coming for up for him. In the previous episode, Secretary of Defense Wynn Crawford (Mitch Pileggi) is seen sharing a meal with Westley Clark, the CIA agent who has been surveilling Director Vance.
Crawford orders Clark to share to him all the information the CIA has gathered about Vance. When Clark asks the DoD secretary if he wants the intel for business or pleasure, Crawford simply asks him "how's the salmon here."
© 2019 Korea Portal, All rights reserved. Do not reproduce without permission.