'NCIS' Season 16 Updates: Director Vance's Future Still Looks Uncertain + Alum Pauley Perrette Scares Fans After Revealing Nasty Fall Injury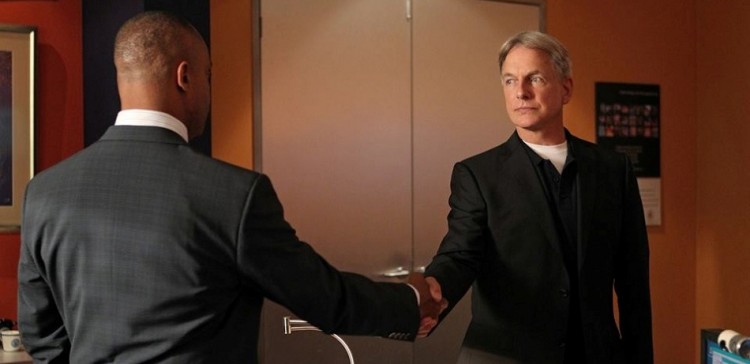 Director Leon Vance has been kidnapped, and it's a Team Gibbs priority mission when NCIS Season 16 airs in fall. The question is: can Gibbs and his team save Vance in time?
As USA Network aired an NCIS "Leave it to Leon" marathon this week, more fans of Vance are crossing their fingers that the Naval Criminal Investigative Service director will come back next season. Rocky Carroll, who plays the role of Director Vance, earlier told his followers on Twitter to keep their fingers crossed for his character.
But NCIS fans still have to wait for a few more months before there will be a sigh of relief (or not) with regard to Vance. CBS executives remain mum on what the future will hold for Vance next season.
However, knowing Special Agent Leroy Jethro Gibbs (Mark Harmon), he will never stop until Vance is safely home. He has plenty of reasons to ensure Vance's safety. For one, the director's position might be offered to him once again by the Secretary of the Navy.
In the past, Gibbs has made it clear that he is not interested in giving out orders behind the desk all day long. He was a Marine and remains a Marine who works in the field with his team.
Then, there are Vance's kids. Kayla and Jared will surely take the tragedy of their father's death (if Vance dies) to the lead agent in the building. The kids already lost their mother, and the thought of losing their father, too, when Vance had a health scare in the previous season.
So far, there is no indication that Carroll is departing the show that he has been on for ten years. Cameras are expected to start rolling for NCIS Season 16 next month, and it is scheduled to premiere in September. For those who missed NCIS Season 15, it is coming on Netflix next month. Netflix has announced that fans can stream the 15th season starting on July 1.
Meanwhile, NCIS former star Pauley Perrette (Abby Sciuto) has been keeping her fans updated following her exit from the CBS longest-running procedural series. In her latest post on Twitter, Perrette's followers got worried after she shared a photo of her bruised elbow and arm.
"@PauleyP fell down a hill. Solar lights she was installing tumbling after. Now a busted elbow and arm. But I hope it gives you some laughter," she tweeted.
Fans expressed concern for the actress and got worried as the tweet seems to have written by someone else. Some stressed that the incident is not something to laugh about. Hours later, Perrette replied to her tweet and assured her fans that she is doing okay.
Perrette's fans took the tweet seriously as her previous posts also caused concern. Speculations emerged that the actress might be taking sleeping pills or probably pregnant when she tweeted about "dream," "babies, and "kittens."
"Dreamt a fish suddenly had a ton of rainbow babies and a cat had kittens I had to get all fish into the water and make sure cats didn't eat them," Perrette wrote on Twitter recently.
The actress clarified soon after her fans expressed their concern that she is not taking sleeping pills nor is she pregnant. She encouraged her fans instead to directly ask her if they have concerns rather than to speculate.
© 2020 Korea Portal, All rights reserved. Do not reproduce without permission.