'This Is Us' Star Justin Hartley Reveals He Struggle To Keep Season 3 Storylines Secret From Fans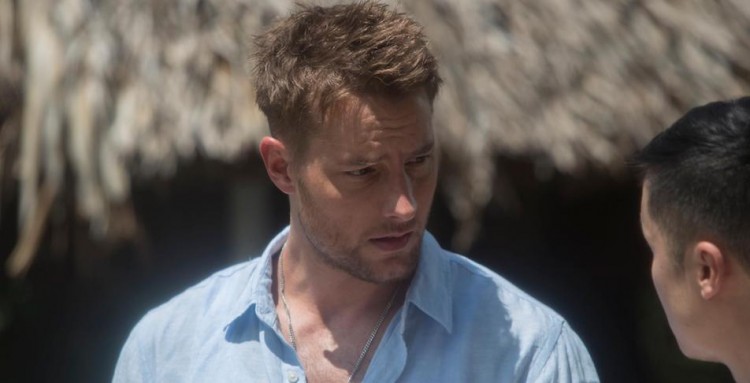 It is not easy to hide This Is Us Season 3 storylines from hawk-eyed fans of the series. That is exactly what Justin Hartley admitted. He revealed that he lie once in a while and make up stories so fans will not get an idea on where the NBC drama is leading.
All cast members and even the people behind the camera of This Is Us are quite secretive on how the story the series' character will progress this season. Although Hartly sometimes gives out some hints on what to expect in the third installment, the clues are sometimes a little vague. The actor explained why.
During the Golden Globes red carpet on Sunday, E! News co-host Giuliana Rancic asked Harley about how they keep the series' secret from their fans. The 41-year-old actor admitted that it is really hard to thing to do since the cast basically knows what is about to be shown on TV. He said they usually film six to seven episodes ahead so he has an idea on how Season 3 will end. But he doesn't want to divulge more information or he might get in trouble.
"It's so nice that people are into it and that people are interested and want to know but it's also frustrating because I sometimes will say things that I'm not supposed to say by accident. And I'll have a conversation and I walk away, and I'm like, 'Wow, I really hope they weren't paying attention because I just gave away a storyline,'" he said.
This Is Us Season 3 is about to air its 10th episode next week. This season only has 18 episodes. This means the cast is already done filming at least Episode 15. So it is plausible that Justin Hartley, who plays the role of Kevin Pearson, knows how the season will end.
However, The Young and The Restless actor also admitted that not everything he said about the show are true. He confessed that he sometimes lie about the plot lines when he is suddenly asked about it and he gets nervous.
This Is Us Season 3 will resume airing on January 15 with an episode titled "The Last Seven Weeks." In the upcoming episode, Randall's fate in politics will finally be determined. Kevin will meet someone from Zoe's past while Kate and Toby are getting ready for their baby.
Before the series took its winter break in late November, so many things happened in the Pearson family. Kevin and Zoe find out that Nicholas Pearson did not die in the Vietnam War and he might still be alive. A sneak peek of old Nicky living in Bradford, Pennsylvania is shown towards the end of the episode.
Randall (Sterling K. Brown) and Beth's (Susan Kelechi Watson) marriage is in trouble. Beth told Randall that she no longer support his candidacy and expect him to withdraw from elections. But Randall did not.
The mysterious woman that old Randall and adult Tess have been talking about in Season 2 finale has also been revealed as Rebecca. Young Tess also confessed to her parents that she is gay.
© 2023 Korea Portal, All rights reserved. Do not reproduce without permission.