'This Is Us' Season 3 Spoilers: Beth Is Against Kevin-Zoe Romance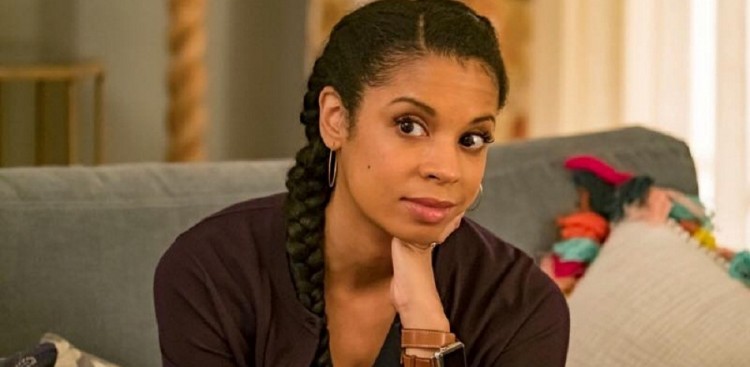 Kevin's first love, Sophie, is definitely out of his life (at least for now). He has a new girl in This Is Us Season 3 but not every member of the Pearson family is thrilled about Kevin's new romance.
It seems like Randall's (Sterling K. Brown) wife, Beth, still have beef with her brother-in-law Kevin (Justin Hartley) and she doesn't want her cousin Zoe (Melanie Liburd) to get involved with him. In a new YouTube clip shared on This Is Us official YouTube account, Susan Kelechi Watson teased how her character, Beth, would react when she finds out that Kevin and Zoe are dating.
"She probably thinks it's not a good idea. To Beth, worst case scenario is they get together," Watson said in the clip.
Beth and Kevin have a mediocre relationship. She perceives Kevin as an irresponsible adult. The relationship between the two goes further south after the Pearson's Number One was arrested for DUI while Randal and Beth's young daughter Tess in the backseat of his car. Naturally, Beth will be protective of Zoe, whom she considered a sister.
Unfortunately for Beth, Zoe is not keeping a distance from Kevin in This Is Us Season 3. British actress Melanie Liburd, who played the role of Zoe in the previous season, has been promoted to series regular which means there will be more of her this season. Moreover, executive producer Elizabeth Berger also said that Season 3 will also showcase Beth's extended family which includes Zoe.
Justin Hartley is also not optimistic that things will go well when Beth finds out his relationship with Zoe. He thinks that it will be more of a challenging relationship.
"It's not going to go over [well]. What do you think it's going to be - smooth or rocky? I think rocky. Rocky's more fun," the actor recently told Entertainment Weekly.
Beth's cousin first appeared in the Season 2 finale. She introduced Zoe to the rest of the Pearson family at Kate (Chrissy Metz) and Toby's (Chris Sullivan) wedding where she also acted as the event's photographer. During the wedding reception, Zoe praised Kevin's wedding toast. In the flash-forward scenes toward the end of the episode, the two are seen onboard a plane heading to Vietnam.
Showrunner Isaac Aptaker earlier confirmed that the third installment of the tear-jerking drama will tell more about Jack's (Milo Ventimiglia) time in Vietnam as a soldier. It will also feature Jack's relationship with his brother, Nicky, who also served in Vietnam, and what could Kevin possible find in the country about his father. This Is Us Season 3 will premiere on September 25 at 9/8c on NBC.
© 2023 Korea Portal, All rights reserved. Do not reproduce without permission.