'This Is Us' Actor Justin Hartley Reveals How He Dealt With A Fan Rude Husband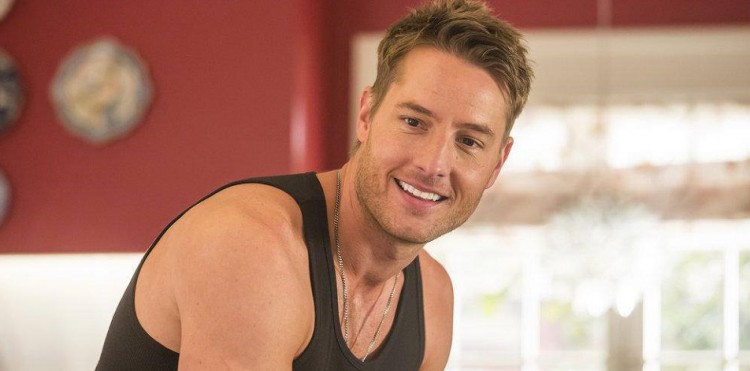 Justin Hartley is one of the This Is Us actors that fans are dying to meet in person. But sometimes he also receives hatred from people because of his good looks and possibly, due to the heartthrob character he portrays in the NBC drama.
In the recent episode of Late Late Show With James Corden, the host asked Hartley about his experience with the passionate fans of This Is Us. The actor, who plays Kevin Pearson in the TV series, said overall he had great experiences with the show's fans but there is a particular incident that he will never forget.
He shared his unfortunate encounter with a fan's husband. The Young And The Restless actor recalled the incident as he was heading into a Super Bowl game when a man approached him and opened a conversation with a rather pleasant remark.
"He walks up to me and says, 'Hey, I gotta tell you, my wife thinks you're really handsome,'" Hartley recalled the man telling him.
Pleased with what he heard, the actor tells the man to thank his wife for him. But things started to get awkward when the man tells Hartly that he is not thrilled about his wife's obsession with the actor.
"And he goes, 'I think you're an asshole.' I said, 'Buddy, I don't know you.' And he's like, 'Yeah, but I have to sit and listen to her say that,'" Hartley said while laughing. Fortunately, the actor knew how to get out in such a tense conversation.
"We worked it out. But there was a window there where I thought, 'I don't know if this guy's been drinking already.' I didn't know. I kind of took a step back, and I was like, 'Are we going to do this here before the Super Bowl?'" he ended.
This is not the first time Hartley had an unforgettable encounter with fans. He previously told a story when he was sexually harassed by a female fan while he is a meal with some friends in a restaurant in Chicago.
Hartley said he was approached by a woman and asked for a hug, apparently to help her cope with the tragic episode of This Is Us Season 2 when Jack Pearson's (Milo Ventimiglia) died. But Hartley was stunned when suddenly started kissing him in front of everyone at the restaurant.
Hartley recalled that he immediately backed away and told the woman that she is violating his personal space. After a while, the lady approached him again and asked to have a photo with him but the actor turned down the lady's request. He told her that he wouldn't take a photo with her after she sexually harassed him. As the woman leaves, he heard her saying "Justin Hartley is a jerk."
These incidents only prove that Hartley has an appeal in all spectrum of This Is Us fandom. Women swoon at the sight of Hartley and admire him as a great actor. But there are also some who envy his irresistible charm.
© 2023 Korea Portal, All rights reserved. Do not reproduce without permission.