Super Junior's Leeteuk Makes His Fans Worry Over His Sad Instagram Post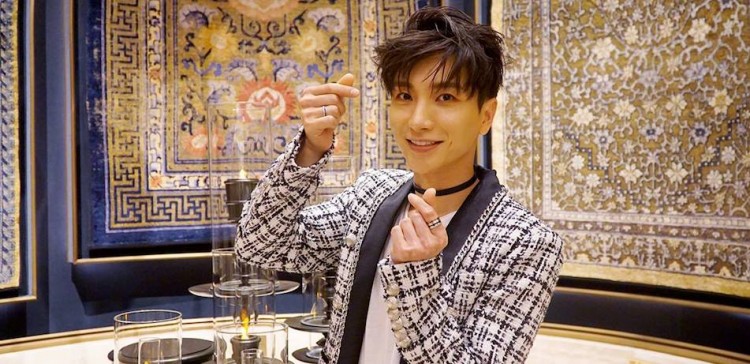 Super Junior member Leeteuk made many of his fans worry after he shared a sad post on social media. Fans have expressed their concern about the K-pop idol's health.
On New Year's Eve, Leetek shared a photo of him and his dog, Kung, while they were lying in his bed. His fans found nothing wrong with the photo itself but they are worried about the caption that the singer wrote. The caption suggests that Leeteuk is a little bit lonely as no one reaches out to him or ask him out. He also hinted that he just want someone to talk to.
"I spent the end of the year working and resting with Kung. Since I don't drink, no one asks me to come out. I don't want to go out either. It's cold. I only need someone to talk to. I wish someone would ask me how I'm doing through chat. I don't ask for more, it would just make me so happy for someone to say, 'Good job. Be happy.' I hope everything works out in 2019," Leeteuk wrote (as translated by Koreaboo).
Fans of Leeteuk fans quickly flooded his social media account with comments such as asking the singer how he is doing. Some also assured the singer that he did great in 2018 and they will also care for him.
"I understand why celebrities get depressed. It must feel so empty when you are not busy. I hope he's okay," a fan commented.
Perhaps due to his fans' concern, he posted another photo but this time with a more positive caption. He expressed hope that 2019 will be full of blessings for everybody. He also encourages Super Junior followers to be healthy and asks everyone to make a promise with him that they will be happy in 2019.
This is not the first time in 2018 that Leeteuk made his fans worry. In March, he shed tears when he opened up in tvN's Super TV about the difficulties of being a leader of Super Junior and his struggle of being a celebrity.
Leeteuk recently completed the Super Junior world tour, titled Super Show 7, along with his bandmates. The K-pop group also released a special mini-album One More Time in October and their eighth repackaged album Replay in April.
The 35-year-old K-pop idol recently hosted the first Korea Popular Music Awards ceremony with South Korean actress Jin Se Yeon. Additionally, Leeteuk along with Kim Jong Kook and Yoo Se Yoon will also return as MCs for the sixth season of Mnet's I Can See Your Voice. The brand new season is set to premiere on January 18, 2019.
Leeteuk will also serve as MC for the upcoming 2019 Idol Star Athletics Championships with TWICE, Girl's Day's Yura, Jun Hyun Moo, Kim Shin Young. The 2019 ISAC will air sometime this February during the Lunar New Year holidays.
© 2023 Korea Portal, All rights reserved. Do not reproduce without permission.