Super Junior Update: New Album Coming, Leeteuk Reportedly Getting Tired Being Group's Leader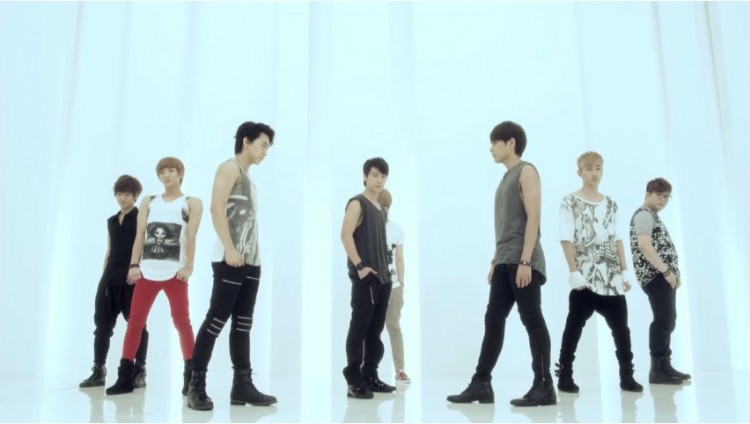 It looks like Leeteuk is now feeling the pressure of being Super Junior's leader as they are about to return with a new album. In fact, the boys have unveiled the very first teaser for their much-awaited return.
Super Junior's new album will be the repackaged of their 2017 LP, Play, Soompi reported. Thus, the upcoming compilation will be called Replay. It is set to end the Play-Pause-Replay trilogy that includes the first mentioned album and the Pause.
Super Junior will also reveal a different kind of title track. The single will be far distinct from what the group used to do, revealing a new kind of music style. Replay is set to be released on April 12 at 6 p.m. KST.
Meanwhile, on the latest episode of tvN and XtvN's SuperTV that aired on Friday, March 16, Leeteuk opened up about his struggles of being a leader and a big celebrity. As the show is known for teaming up its member to live together, the Super Junior member and Kim Heechul had a hard time to be with each other.
Kim advised Leeteuk that they should go to a psychological counseling center together, to which he agreed. "He's been running non-stop without taking a break," the 34-year-old writer said about the Super Junior member.
He went on to say that Leeteuk doesn't say when he is tired and doesn't even talk about his feelings, thus he opted for counseling. However, the Super Junior leader was quite hesitant as he didn't want to talk about himself in front of the camera.
When it was Heechul's turn, he opened up about his difficulties to control his temper and inability to stay in a long relationship. Leeteuk then interrupted and said that celebrities are meant to give positive energy, even though they are in a tough situation.
He went on to say that he doesn't want to show his real personality as Park Jung Soo to Super Junior fans and to the world. This just proved that Leeteuk is having a hard time to open up about himself to someone.
When it was Leeteuk's turn, he started crying, saying that the position someone is holding makes them who they are. He also admitted that being Super Junior's leader has worn him out for the past 14 years, although he believes that he can overcome it.
© 2023 Korea Portal, All rights reserved. Do not reproduce without permission.