EXO's Xiumin Reveals Being Traumatized After Hurting Bandmate Kai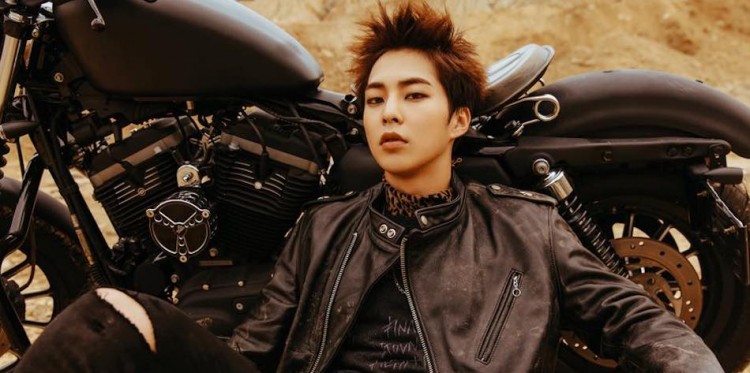 EXO member Xiumin has one memory about their hit song "Love Shot" that he regret until this day. That is hurting his bandmate Kai while filming the music video for the track.
During the band's appearance on Knowing Brothers, Xiumin revealed that he felt traumatized after he accidentally knocked down Kai during the filming of "Love Shot." The singer confessed that it caused him a lot of emotional pain.
Xiumin first told the cast members of Knowing Brothers that something happened recently that affected him deeply and it has something to do with Kai and "Love Shot." The show's cast members gave their hilarious guesses on what could it be. Later on, Heechul correctly guessed that Xiumin accidentally kick Kai in the face.
Xiumin recalled that the first day of the shooting for "Love Shot" MV. He said the accident happened while they are doing a group choreography. One particularly dance move when all members fall down on the floor, his foot hit Kai's face in full force. He revealed that Kai has been unconscious for a moment.
"I got hit. For a few seconds, I lost my sense. They tried to talk to me but I could understand them at all. I'm okay now though," Kai said.
Kai said even though he assured Xiumin that he is fine, the latter is still hurt for what happened. Xiumin said the incident still haunts him but also it teaches him an important lesson. He said it makes him more aware of his bandmates on the dance floor.
EXO has their fair share of accidents while filming MVs or even on stage. Most of the time, the members turned these to hilarious moments.
Many of the band's fans, also called the EXO-L, still laugh when they remember the members' "exposure accident" during their EXO'luxion concert tour in Macau in 2015. While changing wardrobe behind a curtain for their performance of their song "Lucky," the curtain fell apart and exposed shirtless Chen and Lay. Other members scramble to hold the curtain back up.
In another EXO'luxion concert, EXO members ripped off a huge paper curtain to make a grand entrance. Chanyeol, however, turned his entrance into a total fail when he stumbled to the ground.
There were many instances when some members of EXO also fell into the trapdoor on stage. No injuries were sustained though. They just hopped out of that hole and continued with the show as nothing happen. So far, the accident between Xiumin and Kai is the most serious one that fans have heard of.
© 2023 Korea Portal, All rights reserved. Do not reproduce without permission.