BIGBANG's Seungri Reveals K-Pop Idols' Tactic On How To Exchange Numbers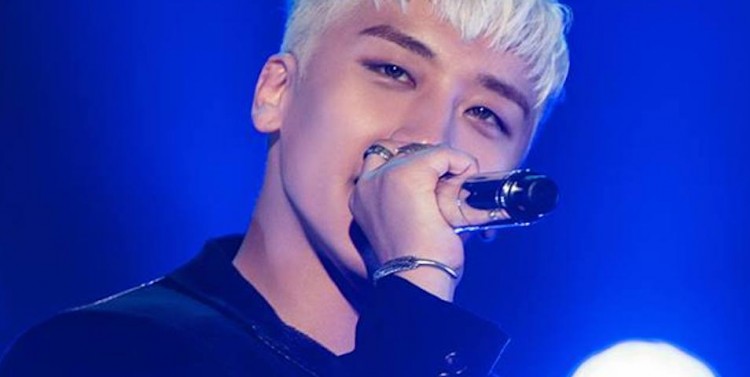 Being a veteran idol himself, BIGBANG member Seungri has proven that he has the knowledge of some of the hidden secrets of his fellow idols. One of which is on how K-pop singers exchange numbers at SBS's music program Inkigayo.
Seungri has revealed the most common way on how K-pop idols pass around their contact details to other singers. It could happen in any other shows or music events, but according to Seungri, it usually happens at the Inkigayo convenient store.
In the latest episode of SBS' variety show We Will Channel You, the cast watched a video that was prepared by guest star ZE:A member Hwang Kwang Hee. In the clip, Kwang Hee pays a visit to the convenience store located in the SBS building for the first time after he was discharged from the military.
While watching the video from the studio, Seungri commented that the convenient store on the fourth floor of the building is such an amazing place for idols. He said since no one is allowed to eat at the waiting rooms of Inkigayo, everyone gathers at the cafeteria to eat.
Then he said many things happen at that place. When co-star Yang Se Hyung asked Seungri as to why he said that, he revealed the technique that has been practiced by many idols on how to gain idol friends.
"You know those sandwiches? You know how they're wrapped in plastic? Sometimes people would unwrap one side of the plastic, slip their phone number inside, and give [the sandwich] to someone," he revealed (via Soompi).
Kwang Hee and Yang Se Hyung asked Seungri if he had secretly exchanged phone numbers at the same cafeteria. Seungri laughed and claimed that he hasn't done it.
The BIGBANG singer has been known of sharing secrets about the lives of K-pop idols, particularly his bandmates which sometimes make his hyungs nervous. Just recently revealed that he met with G-Dragon during the latter's break from his military service. He shared that GD is now more patient than before as his bandmate waited for him for an hour.
In August, Seungri also confessed that BIGBANG is not great when it comes to teamwork. He recalled an incident when Taeyang forgot his placement because he gets too excited and pretended that everything is planned.
Most importantly, Seungri has been the fans' source of information about G-Dragon, Taeyang, Daesung, and T.O.P. who are all currently serving in the military. He provides the BIGBANG fans updates about his bandmates whenever he talks to them.
© 2020 Korea Portal, All rights reserved. Do not reproduce without permission.