BIGBANG's Seungri Reveals Style In Approaching His Ideal Type + G-Dragon's Popularity Among K-Pop Girl Group Members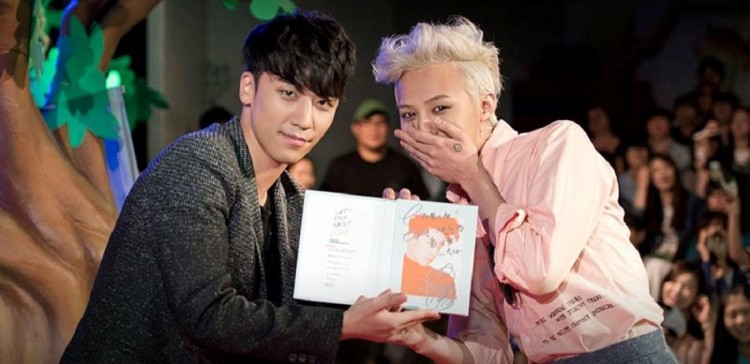 BIGBANG Member Seungri has revealed something about himself and bandmate G-Dragon. That is his way of approaching women and also the popularity of G-Dragon among the members of K-pop girl groups.
Seungri somewhat envies G-Dragon for being famous to girl group members. In the recent episode of tvN's Salty Tour, The Great Seungri singer said G-Dragon always receives calls and messages from many girl group members expressing an interest in him and the latter always brag about it.
"So many girl group members contacted him. [They'd say,] 'I'd like to be close friends with you.' I don't know how they found out his phone number, but he'd get so many messages," Seungri revealed (via Soompi).
Then Seungri admitted that at one point he expected that he would also receive messages or calls from K-pop girl members. To make sure that he will not miss any of these, he answers all his phone calls on his own even from unknown numbers. Unfortunately, the only call from other celebrities that he has ever received was from a boy band group. He admitted that he has yet to receive a call from any member of K-pop girl group.
G-Dragon's popularity among girl band members came up when Seungri gave a friendly advice to gugudan member Kim Sejeong. The BIGBANG member warned Kim Sejeong about the drawbacks of being famous at an early age. Seungri admitted that he had become overconfident after the success of his solo single "Strong Baby."
"I became arrogant and thought, 'I can do fine on my own without the other BIGBANG members.' I was exactly Sejeong's age when I became cocky. You have to be careful at that age. It's an age at which you find yourself becoming arrogant," he told Sejeong.
Seungri then asked Kim Sejeong if she had her own phone. He warned her that she will start getting a lot of "love calls" once she gets her own phone.
When the Salty Tour cast members said Seungri is just talking about his own experience, the BIGBANG member insisted that he is not. The Let's Talk About Love singer instead revealed that it is G-Dragon who receives a lot of messages from many girl group members.
Then Salty Tour cast member Jung Joon Young tried to explain that no female band member try to call Seungri because he is the type of a man who initiates a conversation rather than the other way around. Seungri admitted that he needs to be the one to approach a woman, rather than her approaching him. The K-pop idol confessed that he becomes suspicious when a girl makes the first move. Seungri further explained that his paranoia is due to her many bad experiences with women in the past.
© 2019 Korea Portal, All rights reserved. Do not reproduce without permission.