Blossom Entertainment Reveals 'Welcome to Waikiki' Actor Son Seung Won's Contract Long Been Terminated Even Before His Latest DUI Charge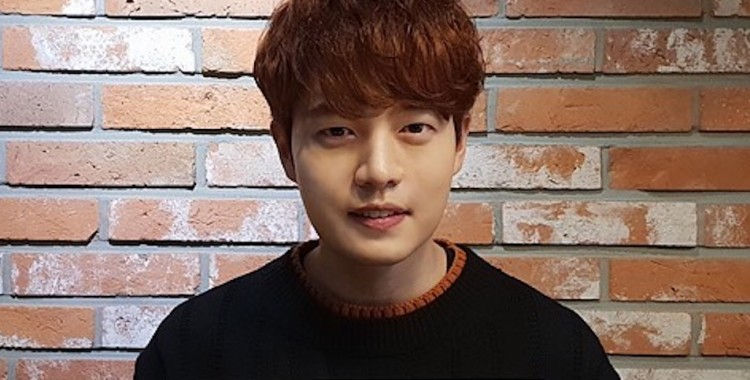 Korean agency Blossom Entertainment has revealed that the contract of actor Son Seung Won has been terminated a couple of months before his latest driving under the influence charge. The actor's musical Rimbaud also canceled his appearances following the incident.
On December 26, Blossom Entertainment revealed that Son's contract with them has been terminated back in October. However, questions were raised as to why a photo of Son was still shared on the agency's official homepage and social media accounts on Christmas Eve. Blossom explained that Son's new label has not been determined yet and they decided to announce the termination of his contract in January until the new DUI happened.
"It was tricky to leave him out on our homepage and social media accounts when we didn't officially announce the termination. We shared the posts in consideration of the actor," Blossom Entertainment explained (via AllKpop).
On Wednesday, Son was taken into police custody for attempting to run away after he crashed his car into another vehicle and injuring two while driving under the influence and without a license. The actor's license had already been canceled due to another DUI in September.
The latest DIU of Son is his fourth already. As a result, he was indicted for violation of the Yoon Chang Ho Act and the police is planning to apply for an arrest warrant.
The 28-year-old actor has been known for his role in the first and second seasons of JTBC series Hello, My Twenties and Welcome to Waikiki. He also played the lead role in the Korean rendition of the musical play Hedwig and the Angry Inch in 2013.
Son Seung Won currently stars in the musical Rimbaud. The production company of the play reportedly discussing the casting change as it officially announced that Son's two remaining performances would be canceled. The company also announced that they would be issuing a full refund to all who made reservations for those performances.
Meanwhile, musical actor Jeong Hwi, who was Son's passenger at the time of the incident, has already issued an apology for what happened. In his handwritten apology letter posted on social media, Jeong admitted that he and Son had a drink on the night of the incident.
"After drinking together that night, I was told that a chauffeur would be called so I got in the car and was waiting when (Son Seung Won) suddenly began driving. I was also very surprised. I should have been more firm to stop him from driving under the influence but I feel very bad about not being able to do so," he explained.
Son and Jeong are co-stars in the musical Rimbaud. Jeong has also announced that he has decided to step down from Rimbaud and his other musical Poongwallju.
© 2019 Korea Portal, All rights reserved. Do not reproduce without permission.