'Age of Youth' Season 3 News & Update: Yoon Park Open To Reprise His Role, Fans Demanding Justice For Ji-Won, Sung-Min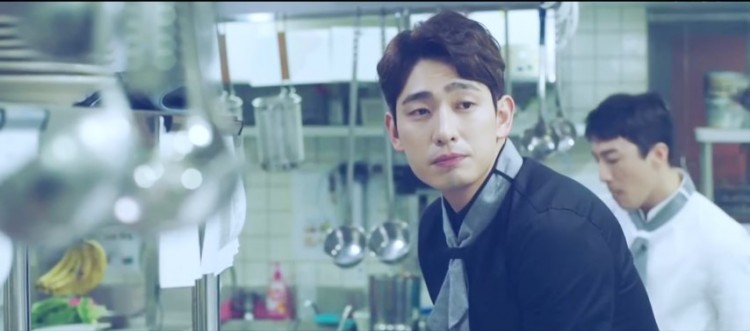 Fans have been waiting for the return of Age of Youth Season 3 since its previous season concluded in October 2017. Although there is no confirmation of the Korean drama's renewal, Yoon Park, who plays the role of Park Jae-wan, talked about the possibility of reprising his role in the new installment.
"If they call me up, I'd be grateful," he said in an interview, per Soompi. Yoon Park revealed a lot of fans have loved his character as Park Jae-wan. So, they are now looking forward to seeing him again in Age of Youth Season 3.
To show his thanks to the fans' support he has been receiving since the popular Korean drama started, Yoon Park said being a part of Age of Youth Season 3 is like giving back to them. Hence, if there will be a new season coming, the 30-year-old actor would definitely be in it.
With that, fans got very excited upon hearing a little news about Age of Youth Season 3. In fact, one follower commented the new season really "needs to happen." They even used the hashtag justice for Song Ji-won (Eun-bin Park) and Im Sung-min (Son Seung Won). Another fan even agreed to this, stating #justiceforJiwon&Sungmin.
Another fan demanded there should be Age of Youth Season 3 as fans have waited for two seasons to witness Song Ji-won and Im Sung-min to be together. Lastly, one follower said he would just continue watching the show if the original cast will return.
Meanwhile, according to Nielsen Korea, Age of Youth Season 2's final episode got a record rating of 3.252 percent nationwide. It was reported to be the highest rating for a television show at the 11 p.m. timeslot. So, as soon as the show ended, fans have been speculating the return of their favorite characters in Age of Youth Season 3.
As the previous season's tale concluded with an open door, fans believed it would be continued in Age of Youth Season 3. Also, the show's last few episodes have loose ends that could be all connected in the story's continuation in the new installment.
However, someone from the show's production house revealed there are no talks about Age of Youth Season 3 happening yet. "Season 3 is not discussed at all," the series' executive producer Ham Young-hoon told TV Report. He even revealed the series' epilogues are all stand-alone and not connected to the story's development. So, it looks like fans still have to wait for JTBC's further announcements about the show's return.
© 2021 Korea Portal, All rights reserved. Do not reproduce without permission.