'Age of Youth 2' Wraps Up With High Ratings; Season 3 In The Works?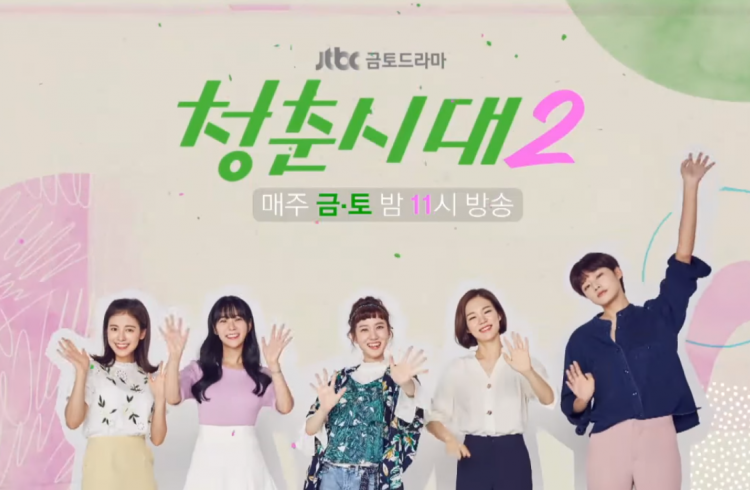 The second installment of the hit drama "Age of Youth," was a massive success. After premiering with strong viewership numbers, "Age of Youth 2" wrapped up an incredible run on Oct. 7 with impressive ratings.
The drama which aired on JTBC revolved around five young women who live in a house called Belle Epoque and the many characters who help them figure out life and adulthood. It stars Han Ye Ri as Yoon Jin Myung, Han Seung Yeon, Park Eun Bon, Choi A-Ra, Kim Min Suk, An Woo Yeon Son Seung Won and Shin Hyung Soo.
With a charming cast and relatable characters, "Age of Youth 2" topped the online buzz week after week. It premiered on Aug. 25 on JTBC and aired every Friday and Saturday.
As per Soompi's report, the finale on Saturday recorded 3.25% rating nationwide based on the data collected by Nielsen Korea. In comparison, the penultimate episode reached 3.04%, but the drama's highest rating was recorded on Sept. 30 when it crossed 4%.
The publication noted the ratings of "Age of Youth 2" was quite high for a cable network. Its 11 p.m. timeslot also proved to be a challenge, but fans were obviously willing to lose sleep just to find out what happens to the five young women.
However, will this mean that "Age of Youth 3" is in order? Not quite. In an interview with TV Report (via International Business Times), a representative of the production company behind the drama said that there currently are no plans for a Season 3 right now.
"Season 3 is not discussed at all," they stated. "The epilogues are always stand-alones and they are not connected with the development of the play."
"Age of Youth 2" will be replaced by "The Package," a drama set in France and will star Lee Yeon Hee ("Reunited Worlds") as a travel guide. It will premiere this Friday, Oct. 13, at 11 p.m. on JTBC.
© 2018 Korea Portal, All rights reserved. Do not reproduce without permission.