Upcoming K-Drama 'Asadal Chronicles' Cast Members Song Joong Ki, Kim Ji Won, Jang Dong Gun, & More Kick Off Filming In Newly-Constructed Set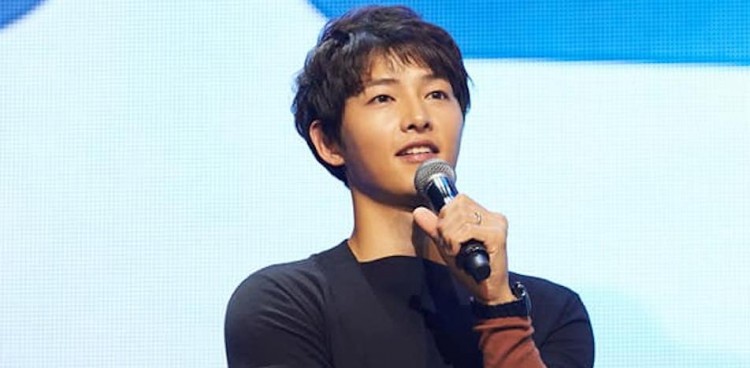 The cast of the upcoming fantasy period drama Asadal Chronicles has gathered together to mark the start of the K-drama production on a newly-constructed set. Korean stars Song Joong Ki, Kim Ji Won, Jang Dong Gun, Kim Ok Bin, and more attended the ribbon cutting ceremony of the new set.
Asadal Chronicles is a fantasy drama that takes place at the capital city of the Gojoseon kingdom, Asadal. The story will revolve around love, power, and conflict between the residents of Asadal as the city prosper and gives birth to a hero.
Apparently, the set of the upcoming TV series took eight months to complete. The producers of Asadal Chronicles could have considered building a set as they might be thinking about extending the series run.
There have earlier rumors that Asadal Chronicles is being considered to release in multiple seasons. Although nothing is confirmed yet, Soompi quoted a source from tvN that they are considering the possibility of giving the period drama a seasonal format.
Song Joong Ki will play the role of Eun Sum, a cursed child born in Blue Stone Village but will later become the conqueror of Asadal. Kim Ji Won is Tan Ya, who was also born under the cursed sign. She is Eun Sum's first love and will later become the first female politician of Asadal.
Jang Dong Gun will portray Ta Gon, a war hero that leads the city to victory. Ta Gon's ambition is to become the king of Asadal.
During the ribbon cutting ceremony, Song Joon Ki vowed to do give all his passion and time to make the best drama for viewers. Kim Ji Won expressed excitement to work with great cast, directors, and staff.
Asadal Chronicles would be a reunion K-drama for Song and Kim. The two worked together in the megahit TV series Descendants Of The Sun.
This is also Song's comeback TV project. He took a break from making K-drama series after DOTS and getting married to co-star Song Hye Kyo. His most recent project was the film Battleship Island last year.
Korean remake Suits actor Jang Dong Gun, on the other hand, said he is proud to work with the best production people and actors of Asadal Chronicles. He also expressed hope that they would finish filming without anyone getting hurt.
The cast had their first script read in August. Asadal Chronicles is set to premiere on tvN in the first half of 2019.
© 2023 Korea Portal, All rights reserved. Do not reproduce without permission.