Hallyu Actor Song Joong Ki's K-Drama 'Asadal Chronicles' Might Have Multiple Seasons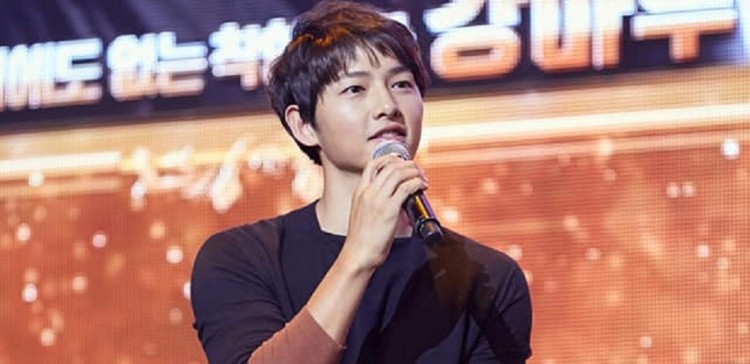 Song Joong Ki's fans might see more of him as a period drama conqueror when plans to make his upcoming TV show Asadal Chronicles become a seasonal drama. It appears that the idea is currently under discussion and a decision could be reached before the series premiere.
According to news outlet Sports Donga (via Soompi), Asadal Chronicles production staff has a seasonal drama in mind even before they started with the casting. Song has been officially confirmed to appear in the series in July.
"It's still in its production stage and requires necessary discussions. They may withdraw from making the drama a seasonal one during the production process, but at the moment, it is currently in discussion," the site quoted a broadcasting industry insider as saying.
A source from tvN has also confirmed the possibility of a seasonal format for Song Joong Ki-led drama. However, it also clarified that the plan to make changes in Asadal's format is still awaiting confirmation. If the upcoming TV drama will be offered in multiple seasons, it will be the second historical drama this year to do such after the original Netflix series, Kingdom.
Asadal Chronicles is a fantasy period drama that tackles love and power in the city of Asadal, which is said to have been the capital city during the Gojoseon era. Song Joong Ki plays the role of Eun Sum, a cursed child born in Blue Stone Village but who will later become the conqueror of Asadal.
Fight My Way actress Kim Ji Won will portray Tan Ya, Eun Sum's first love and who will become the first female politician of Asadal. Jang Dong Gun, on the other hand, will play Ta Gon, a war hero that leads the city to victory and has the ambition to become the king of Asadal.
Asadal Chronicles is Song Joong Ki's comeback acting project and his first in television after two years. He was last seen in The Battleship Island last year. The upcoming K-drama is also the reunion project for Song and Kim Ji Won. The two worked together in the hit TV drama Descendants Of The Sun where they both played the role of Korean military officers.
The cast of the highly-anticipated drama had their first script read late last month. There were also reports that the three lead stars traveled to Yangju, Gyeonggi-do to have a workshop. The workshop was reportedly designed to promote camaraderie among the cast and the production crew before the filming commences this month. Asadal Chronicles is set to premiere in the first half of 2019.
© 2023 Korea Portal, All rights reserved. Do not reproduce without permission.