'The Big Bang Theory' Actress Mayim Bialik Admits Struggling In Filming Final Season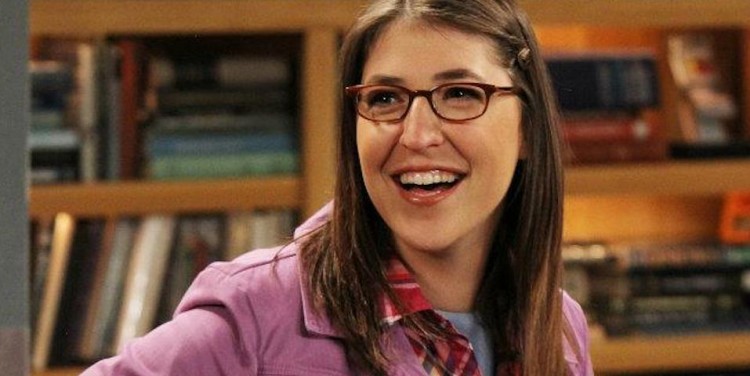 The Big Bang Theory star Mayim Bialik has admitted that until now she hasn't accepted that she will soon give up playing the role as Amy Farrah Fowler. The actress confessed that she is struggling to film new episodes of TBBT every week, knowing that it will be their last season.
Bialik said since joining the CBS sitcom, along with Melissa Rauch (Bernadette), as a series regular in Season 4, she already accustomed her life with the show. She admitted that she can't imagine what her life would be without TBBT.
"It's emotional. Every week kind of feels like, 'This is the last time we'll be doing this kind of script.' It's been such a long run, and so it's kind of hard to imagine life after this," she admitted to In Touch Magazine (via Closer Weekly).
When CBS and Warner Bros. announced back in August that Season 12 will the last for TBBT, Bialik wrote on her personal website that she was "very sad."
"This is hard. I love coming to work and pretending to be Amy. She's a riot. She's me, and I am her. And soon she will not be mine to create," the 43-year-old actress wrote.
Mayim Bialik plays the role of Amy Farrah Fowler, a neurobiologist and love interest of Sheldon (Jim Parsons), in the series. Coincidentally, Bialik is also a neuroscientist in real life.
Raj and Howard first found Amy through an online dating site after they secretly created an account using Sheldon's name and information. Amy and Sheldon share similar personalities.
They started their romantic relationship in Season 5. They embarked into a five-week cohabitation experiment in Season 10. In the Season 11 premiere, she and Sheldon get engaged and by the end of the season, they got married.
Meanwhile, Bialik vowed that although the cast will be saying their goodbye to the show, she intends to keep in touch with her colleagues. She also discussed her special friendships with her co-stars.
The Chicago 8 actress said Rauch and Parsons are her closest friends in the series. She is a big fan of Simon Helberg (Howard) and she knows Johnny Galecki (Leonard) since they were 14.
The Big Bang Theory is currently on its Season 12. It airs Thursdays at 8/7c on CBS. The series premiered in 2007 and has so far earned 52 Emmy nominations and 10 wins. TBBT final season will wrap up in May 2019.
© 2020 Korea Portal, All rights reserved. Do not reproduce without permission.