'NCIS: Los Angeles' Season 10 Spoilers: Kensi & Deeks Are Already Prepping Their Wedding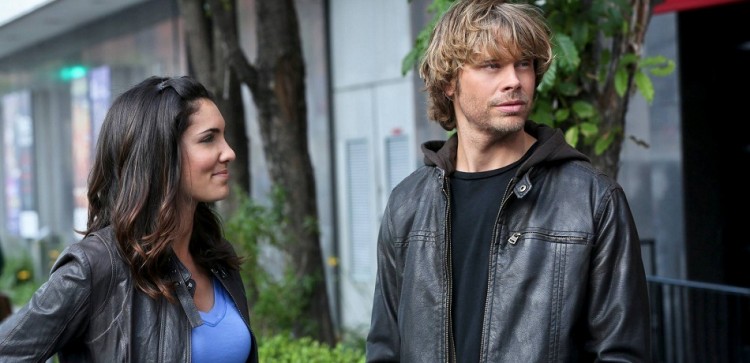 Things will get better between Kensi and Deeks in the upcoming NCIS: Los Angeles Season 10. Daniela Ruah has confirmed that the couple is back in each other's arm and has teased that Deeks and Kensi are actually preparing for their wedding in December.
Ruah has confirmed that her character, Kensi, and Deeks' (Eric Christian Olsen) engagement is still on. In fact, the couple is already in the stage of wedding cake tasting.
"I can say that they are prepping for a wedding! They've been trying wedding cake," Ruah told TV Insider when asked about the called off the engagement.
It can be recalled that in the finale of Season 9, Kensi called off their engagement after Deeks told her that he wanted the Mexico mission to be their last. Kensi told him that she is not yet ready to give up her badge.
The two haven't had a chance to talk about their relationship while in Mexico. But it looks like the tragic incident in their unsanctioned mission will bring the two back together.
In Season 9 finale, Kensi and Deeks along with Callen (Chris O'Donnell) and Sam (LL Cool J) were onboard an SUV when it gets blown up by a rocket missile. The official synopsis for Season 10 Episode 1 titled "To Live and Die in Mexico" stated that all of the four agents were injured in the blast but it is only Deeks who is unconscious. The promo images that were by CBS recently also suggest that Deeks will sustain rather severe injuries in the blast.
Other than confirming the wedding, Ruah can say much about the details of the wedding but the wedding cake information is good enough to make fans excited for NCIS LA Season 10. The actress also earlier revealed in her Instagram Stories that the title for the seventh episode of the season is "One of Us" which could be about the much-awaited wedding.
Moreover, executive producer R. Scott Gemmill has also teased earlier that both Kensi and Deeks will survive Mexico. He revealed that there will be a Deeks-Kensi wedding and it could happen after Christmas.
"We are excited to finally see that happen this year, probably after Christmas. A meme that developed between Kensi and Deeks, where he said she smells like sunshine and gunpowder. Their wedding will be a perfect example of that," Gemmill told Entertainment Weekly. NCIS: Los Angeles Season 10 will premiere on September 30 at 9:30/8:30c on CBS.
© 2023 Korea Portal, All rights reserved. Do not reproduce without permission.