'NCIS: New Orleans' Season 5 Episode 11 Spoilers: Pride Will Avenge His Father's Death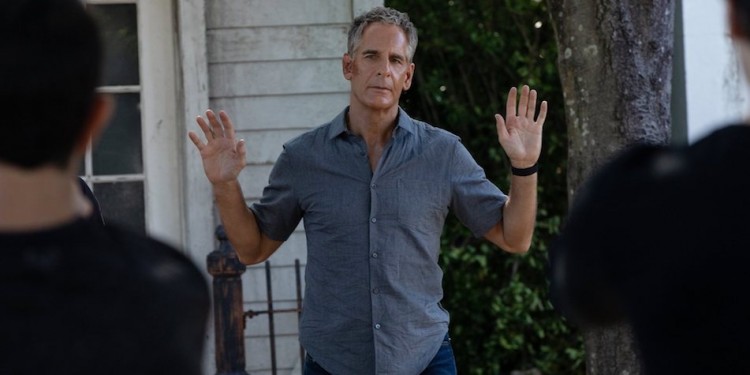 NCIS New Orleans Season 5 had an explosive and emotional mid-season finale. Agent Dwayne Pride's father was killed by the same person who almost killed him last season.
The NCIS NOLA team will be dealing with the aftermath of the recent episode in which Dwayne's father, Cassius Pride (Stacy Keach), died to save him. Although Dwayne (Scott Bakula) and Cassius do not have a great father-and-son relationship, the NCIS Special Agent in Charge will definitely seek justice for his father especially he died of protecting him. It would be interesting to know as well on how his half-brother, Jimmy (Jason Alan Carvell), will take the death of their father.
Dwayne resents Cassius but not Jimmy. In the past episodes of this season, Dwayne and Jimmy bonded really well. The former offered his younger brother a place to stay and a job so he would not leave NOLA.
In the previous episode, both Cassius and Dr. Loretta Wade (CCH Pounder) were kidnapped by a group of highly-skilled former intelligence agents called Apollion. The abductors force Pride to free Amelia Parsons (Ellen Hollman) from the CIA custody. Amelia is the woman who almost killed Agent Pride in Season 4 finale.
Dwayne Pride later found out that Amelia is not working with the group as her family members were abducted too. What Apollion wants from Amelia are all the data about the group's operation which she plans to give to CIA.
Although they both don't trust each other, Dwayne has no choice but to work with Amelia because he is racing against the clock to find where Loretta and Cassius are being held. In the end, they were able to free all hostages of Apollion but when Dwayne look for the mastermind behind the operation, he ended up in a room full of computers.
Amelia followed him and tried to shoot him. Cassius, however, stepped in and took the bullets for his son. Dwayne shot Amelia to death and Cassius also died.
Amelia could probably try to kill Dwayne again because she doesn't want someone like NCIS to hunt her. She knows that she got her freedom now but it will not take long before Dwayne finds her.
In the upcoming episode, Pride and his team will work hard to bring down Apollion. Who is the man behind the voice? How big and dangerous Apollion is? NCIS: New Orleans Season 5 Episode 11 will air on January 8 at 10 p.m. ET on CBS.
© 2022 Korea Portal, All rights reserved. Do not reproduce without permission.