'NCIS: New Orleans' Season 5 Episode 5 Spoilers: Pride's Dad Is Back In 100th Episode + Dwayne Meets Unfamiliar Family Member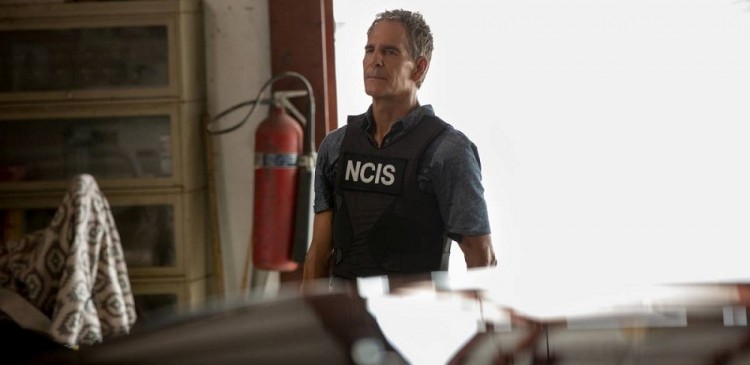 NCIS: New Orleans is going big on its 100th episode. The show will bring in an interesting storyline in the upcoming Episode 5, titled "In the Blood."
The episode will feature Special Agent Dwayne Pride's (Scott Bakula) father, Cassius Pride (Stacy Keach). He will get involved in an NCIS case about an unsolved casino heist from several years ago. How Cassius got involved in the case is remain to be seen but knowing the character, he had broken laws in the past.
Additionally, the episode will also feature another family member who Dwayne never knew existed. Apparently, this family member will "add new complications" most likely to Dwayne's life.
NCIS: New Orleans Season 5 Episode 5 may end with an interesting twist. Pride's family storyline could run throughout the season and it could have a connection on Dwayne's new position as NCIS Special Agent in Charge. It was earlier tease that the new post will give Pride a broader authority but he will also face new challenges.
The other family member character could bring old time memories to the NCIS agent. Some backstory about the Pride family is also expected as the guest list for Episode 5 also includes actors playing young Dwayne and young Cassius. The Originals actress Annika Pampel will also portray the role of Pride's mother.
Soulful R&B combo Nathaniel Rateliff & the Night Sweats will also perform "Hey Mama" and "You Worry Me" in the special episode. NCIS: New Orleans 100th episode will air on October 23 at 10 p.m. on CBS.
As for agent Christopher LaSalle (Lucas Black), it would be interesting to follow on where his newfound friendship with Leila Addison will lead. In the previous episode, LaSalle got a dinner invitation from the former accountant of his father. He might find time for love this season as his problem with the IRS has finally resolved.
Meanwhile, newcomer Special agent Hannah Khoury (Necar Zadegan) and Agent Tammy Gregorio (Vanessa Ferlito) seems to be a new team-up to look out for in NCIS NOLA. The two did a great job in leading the investigation of the murder of a petty officer and uncovered a conspiracy in the local fishing community.
Actress Christina Elizabeth Smith also joined the cast of NCIS: New Orleans. Smith plays the recurring role of Ginny Young, Pride's assistant.
© 2022 Korea Portal, All rights reserved. Do not reproduce without permission.