'NCIS: New Orleans' Season 5 Spoilers: Pride Will Be Sidelined While Recovering From Near-Death Experience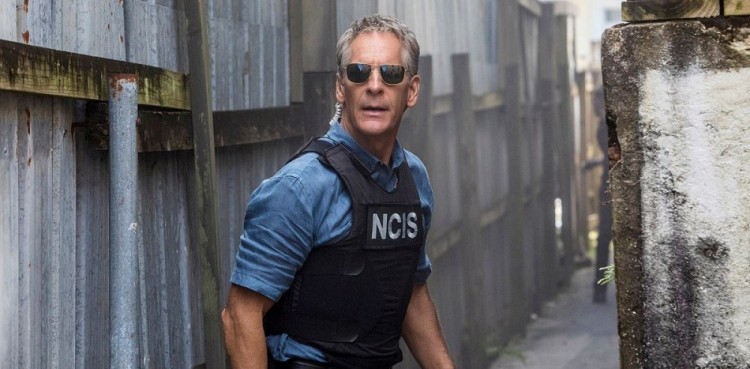 NCIS Agent Dwayne Pride has been in several controversies in the past that almost cost his career but he survived all of it. This time in NCIS: New Orleans Season 5, he will survive another tragic event but it will have a huge effect on him, his job, and on other characters.
Pride (Scott Bakula) will be sidelined when NCIS: New Orleans Season 5 premieres later this month. Although he will still solve cases, it looks like he will be confined within the perimeter of his office (or home) for the meantime. Additionally, what happened to Pride will also have a significant effect on his fellow agents.
Executive producer Christopher Sibler hinted that Pride's near-death experience will have a huge impact on him and to other characters throughout the season. Pride could deal with the effects of the botched assassination on him both physically and emotionally.
"As he recovers from his wounds, he finds himself questioning why he was able to survive. Is there a higher purpose for him? He goes on a spiritual and even mystical journey to figure out the answers and discovers some hidden truth about his past. Pride's close call with death also causes our other characters to question where they are in their lives and what they really want," Sibler told Variety.
Will the failed attempt to gun down Pride makes Agent Christoper LaSalle (Lucas Black) think about giving up his badge and handle his family business instead? Last season, there have been speculations that LaSalle may leave NCIS to manage the LaSalle Enterprises after the death of his father, who named him as executor of the estate.
Meanwhile, CBS earlier announced that actress Necar Zadegan has been cast as Hannah Khoury, who will temporarily replace Pride as the head of the NOLA team. Khoury is described as an agent who has impeccable experience in international intelligence gathering. As LaSalle and rest of the squad hunt down the woman who shot Pride, Khoury will provide useful information to the search.
Although the teaser trailer for Season 5 looks grim for Pride, he will survive the ordeal. In the sneak peek, Dr. Loretta Wade (CCH Pounder), Agent Tammy Gregorio (Vanessa Ferlito), and Pride's friend Rita Devereaux (Chelsea Field) are seen getting emotional while at the hospital. Another Pride's close pal, NCIS Agent Leroy Jethro Gibbs (Mark Harmon), is also seen asking LaSalle about his friend's condition.
The casting of Grimm actor Reggie Lee as Assistant Special Agent in Charge Steven Thompson, however, has provided assurance that Pride is coming back in the office. Apparently, Pride and Thompson will butt heads as they have a different approach in getting things done in solving cases.
NCIS: New Orleans Season 5 premieres on September 25 at 10/9c on CBS.
© 2022 Korea Portal, All rights reserved. Do not reproduce without permission.